AGMT Glazier Certification Testing Resumes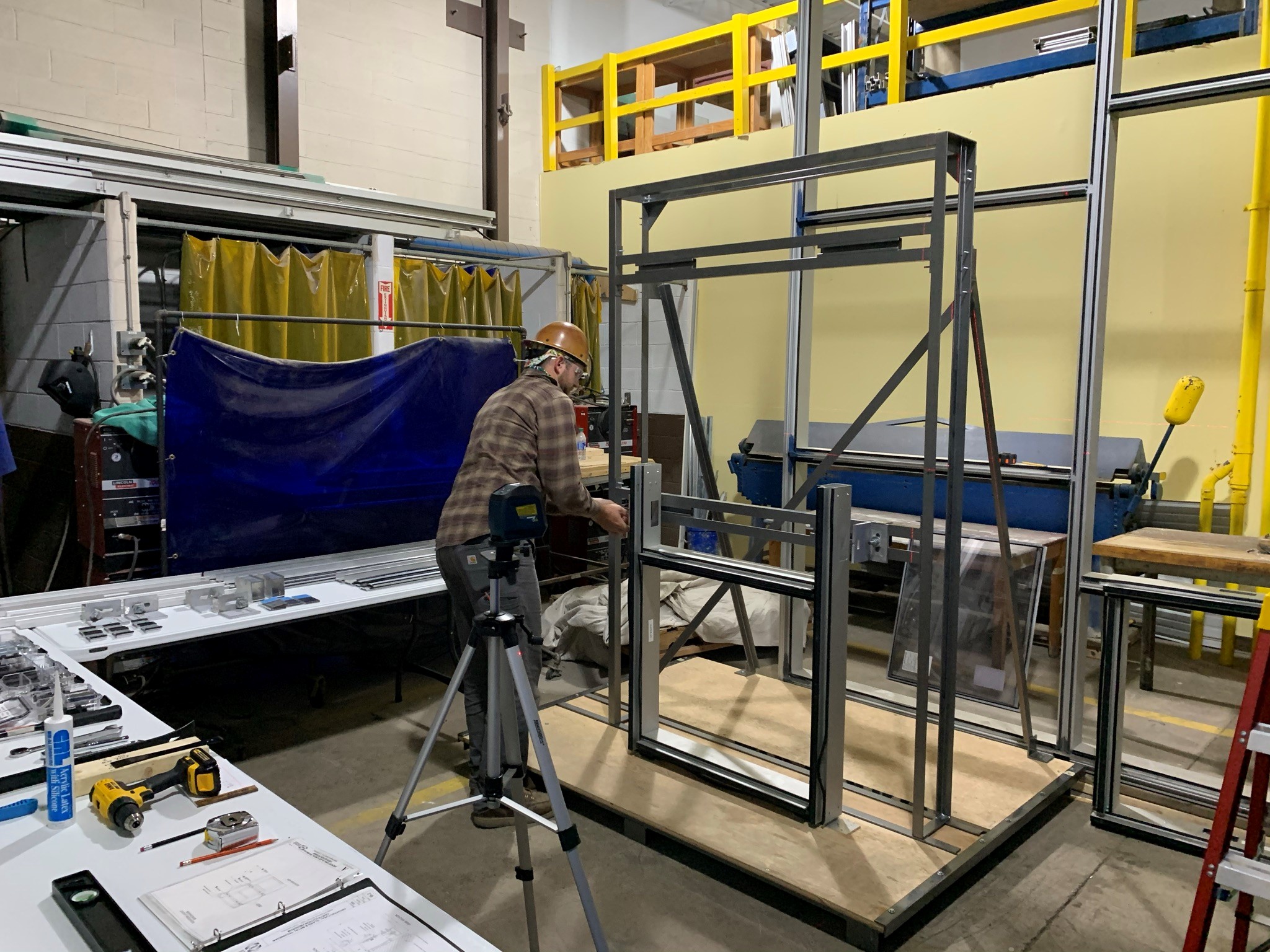 Practical and written testing for the Architectural Glass and Metal Technician Certification Program resumed, after it was disrupted this past year due to the pandemic, announced company officials.
AGMT is a personnel certification program that features an independent, third-party assessment of a glazier's knowledge, skills, and abilities. The ANSI accredited program began in February 2019. The testing to become certified includes a rigorous knowledge- and performance-based exam that concentrates on characteristics that are designed to reduce defects and failures, and better provide the end product that stakeholders deserve.
In order to achieve certification, glazier candidates must undergo a two-hour, 125-question written exam and a 6.25 hour, hands-on, performance-based exam utilizing storefront, curtain wall, and sealant application test rigs.
Due to COVID restrictions and social distancing guidelines, the written and physical tests had to be suspended in March of last year. By mid-year the AGMT program rolled out a remote proctoring platform that allowed candidates to take the written test in the safety of their own homes. As restrictions began to loosen, however, the program once again started in-person, written testing in December. This yielded over 250 candidates who have passed the written test and are awaiting an opportunity to take the physical test. The wait is finally over.
On April 9, the AGMT Program held its first physical-based certification exam since the pandemic, in Cleveland, Ohio. Since then, there have been two additional exams held in Buffalo and Cortland, New York. Through July, there are seven more physical tests scheduled for Wisconsin, Boston, Philadelphia, D.C./Maryland, Atlanta, and Oakland, California.
"There is a great demand at the moment for the physical-based exam," says Ben Beeler of the AGMT Program. "This is because of the large backlog of candidates who have already passed the written exam and now have to pass the physical exam in order to become certified. In addition, there are even more written tests scheduled throughout the balance of the year."
Beeler explained that a written test session requires less space and time than a physical test session, and can therefore accommodate a greater number of candidates. "This factor is fueling the demand for more physical test dates. To meet this demand, we already have test dates scheduled through December, are adding more each week, and are beginning to schedule them into next year."