Syracuse Glass Transitions Executive Leadership
January 8, 2021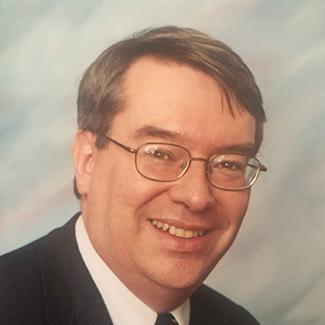 Dwyer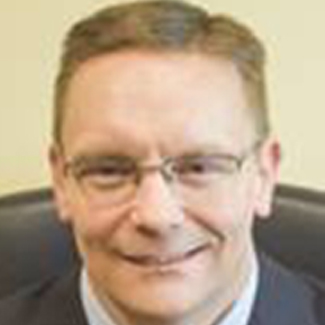 Gudenburr
Syracuse Glass Co. will transition leadership from President John Dwyer to newly-hired CEO Joe Gudenburr as part of a designed succession plan. Dwyer will continue to act as SGC's chairman of the board and provide ongoing support to the business. 
John Dwyer
Dwyer joined SGC in 1984 and has served as president since 2005, overseeing a period of transformative growth through an unwavering commitment to product line extensions, product quality and customer service. Throughout his career, Dwyer has been highly involved with the Glass Association of North America, serving as a board member for many years, and as GANA President in 2003- 2004, and Centric President from 2014-2017.
"I am so proud of what our team has accomplished over the years and very excited about SGC's future," says Dwyer. "While this is a bittersweet time for me, the future is very bright for Syracuse Glass Co., and I look forward to participating in the next chapter in the SGC success story in my role as chairman."
"John Dwyer has been synonymous with Syracuse Glass Co. for nearly 40 years," says an official from Lineage Capital, SGC's investment partner. "During John's tenure as president, SGC experienced extraordinary growth, creating job opportunities in the local community and satisfying glazing customers throughout upstate New York and eastern Pennsylvania. While John's day-to-day involvement at SGC will certainly be missed, his presence on the board and the core values that were instilled at SGC throughout his tenure will continue to be key contributors to the company's success for years to come."
Joe Gudenburr
Gudenburr is a highly accomplished business executive with more than 30 years' experience leading and growing businesses in the sales and marketing, manufacturing, supply chain, service, logistics and distribution arenas. Gudenburr joins Syracuse Glass Co. from Sprague Energy, where he was the division general manager for a $150 million delivered fuel business. Prior to Sprague Energy, Gudenburr spent nearly 16 years as the president and chief operating officer of G.A. Braun Inc., a global leader in the design, build, and manufacture of world-class commercial/ industrial laundries, automated laundry, and textile systems, products, and services.
Previously, Gudenburr was vice president sales, marketing, and product development for the Buckbee-Mears Group and executive vice president of global operations for Vision-Ease Lens.  
Dwyer says, "I can think of no one better than Joe to lead SGC at this point in time. Joe's extensive leadership experience and well-rounded background make him the perfect fit to advance the values, strategic initiatives, and vision that we have for SGC. Joe was an immediate cultural fit from our first meeting, and the team here is eager for Joe to bring to SGC his proven, disciplined approach to sales and operational growth."
Gudenburr says, "It is a very exciting time to join SGC and Lineage. I have been favorably impressed with the professionalism of this organization and the tireless work ethic of the team members that make a difference every day for our valued client partners. I look forward to working with each to build upon the exceptional foundation that John has established." 
Sherri Doucette
Additionally, SGC hired Sherri Doucette to lead the company's sales and marketing efforts in New England. Doucette has extensive architectural glass and metal experience from her prior roles at Tubelite Inc. and Sigco, and she will be tasked with expanding SGC's presence in New England. "We are extremely pleased to have Sherri joining our organization. Her innate technical experience and service-based mindset is a perfect fit here at Syracuse Glass," says Gudenburr.