Technoform Associate Earns NFRC Simulator Certification
January 2, 2020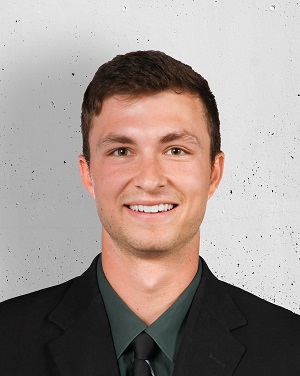 Technoform's Gabriel Louthan recently completed training and successfully passed testing for the National Fenestration Rating Council Certified Simulator program, becoming the third certified simulator, along with Stephen Aki and Bart Hensley.

Louthan and Aki are based in Oregon, and Hensley is in Tennessee. Together, these certified associates provide Technoform's North American customers with NFRC-certified simulations to support research and development of innovative façade, cladding and fenestration systems.
"We are pleased to offer our customers these simulations as part of our ongoing services. We regularly provide thermal simulations, R&D support, assembly assistance, and engineering review," says Aki. "Technoform takes care to individualize each customer's experience to best suit their needs from product design through production."

Along with its customized services, Technoform provides customers with high-performance insulating profiles for façades, cladding and fenestration systems. These thermal optimization solutions from Technoform include polyamide pressure plates, thermal break profiles and durable, warm edge spacers for insulating glass.
There are approximately 200 NFRC Certified Simulators in the U.S. To be certified, participants must complete a 30-hour course, pass two exams and maintain annual continuing education.