New Metro Stations Feature Bird-Friendly Facades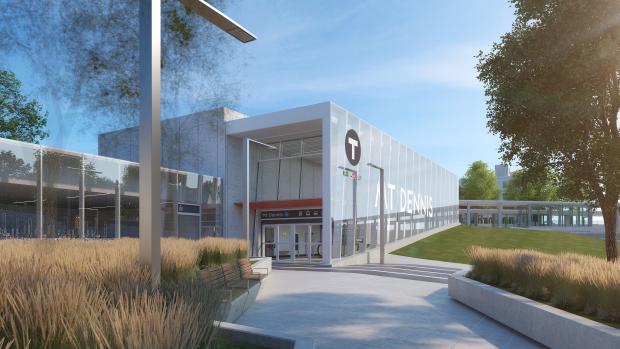 The Eglington Crosstown LRT is a Toronto-wide Metrolink project including a total of 25 stations. Glass fabricator Prelco contributed to 14 of the new stations, with the application of a consistent design across numerous buildings, say officials. Nine of the designs included lean-to's and seven stations included PIX or Jet Print art.
The main glass product used in all stations is a 13-millimeter laminated glass made of two layers of 6- mm clear tempered laminated with an 0.060 interlayer. Solar Absorbing SG41 PVB, as well as structural SGP and DG41 interlayers are used in function of the locations and applications.
Both silkscreening and digital printing were used to print the bird-friendly pattern, the distraction bands, and the station's signatures. Most of the main entrances and adjacent elevations include printed oversize shaped panels up to 174 inches.
Prelco fabricators also provided skylight glass made of three layers of 6-mm clear heat-strengthened laminated with white translucent PVB and structural DG41 PVB. 
The guardrail make-up is a 20-mm laminated glass made of two lites of 10-mm clear tempered, laminated with structural SGP interlayer.