New Office Tower Features Vibrant Public Art Project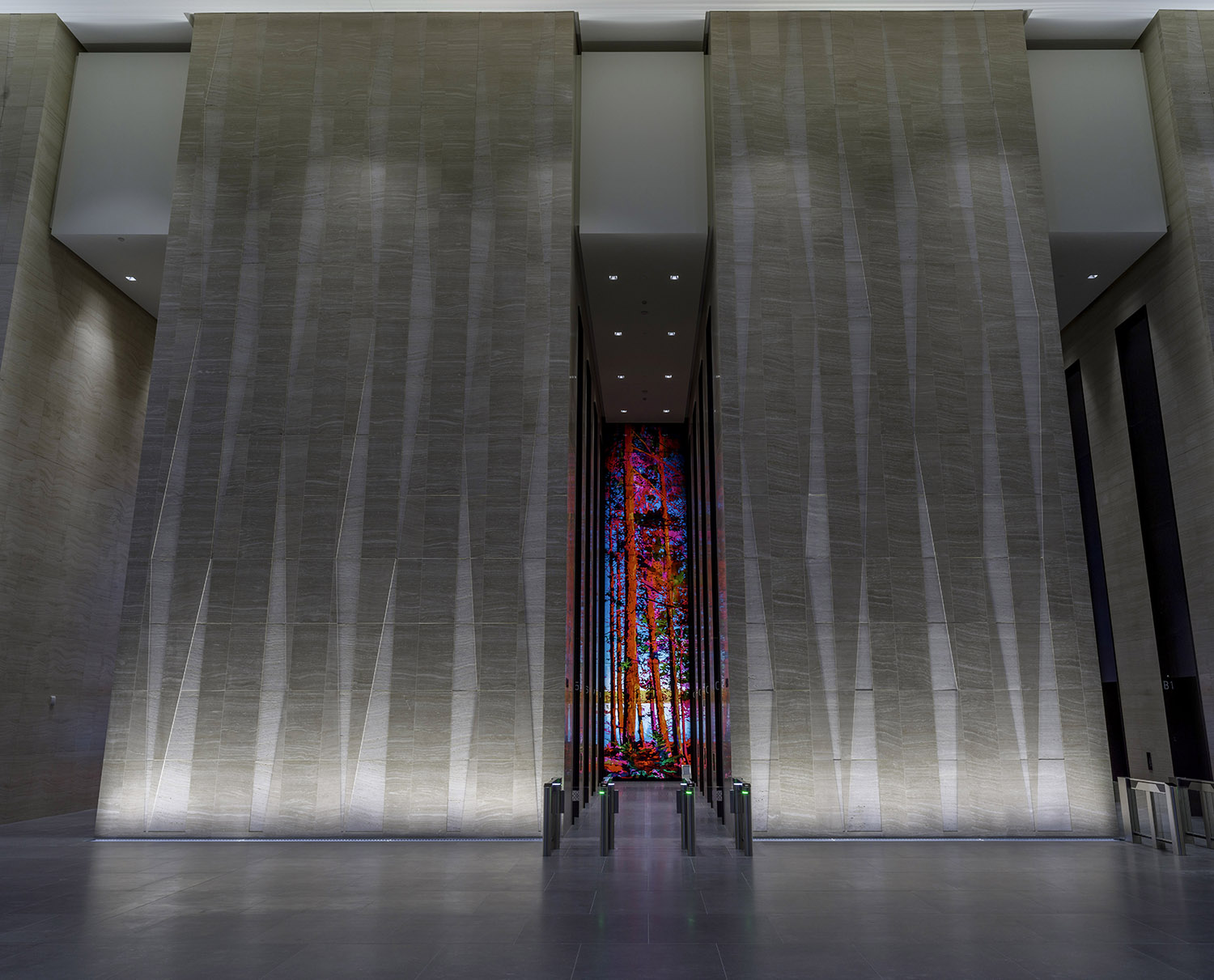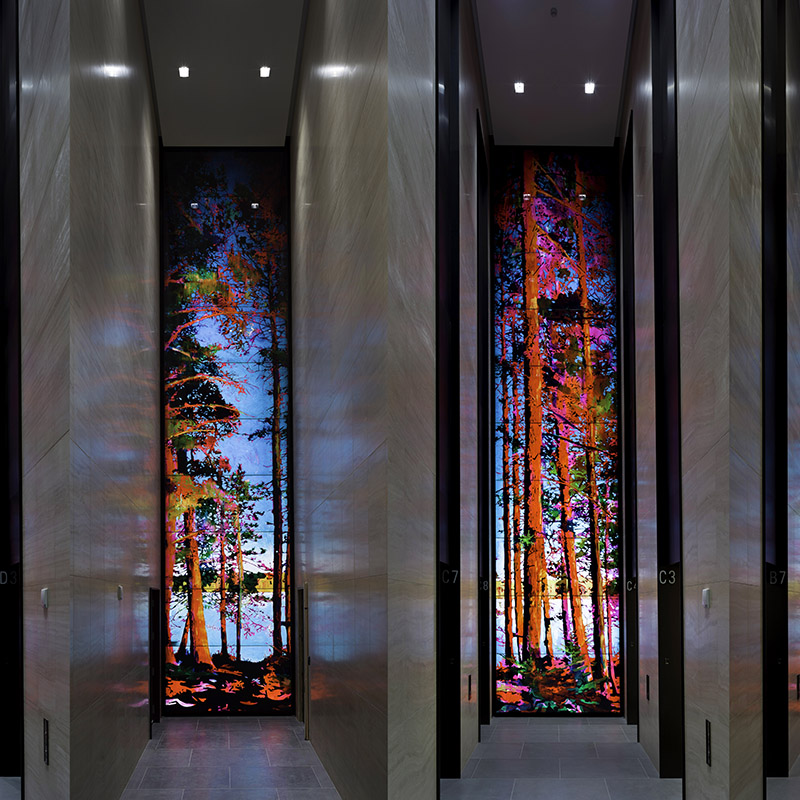 The interior of 81 Bay St, CIBC Square in Toronto, Canada features an arresting public art project, created by artist Steve Driscoll and fabricated by Imagic Glass.
For this custom piece, Imagic collaborated closely with Driscoll to digitally print his exceptional artwork, which was rendered first on canvas, onto large format glass in high resolution. Company fabricators then laminated the printed glass using an interlayer designed to block UV to prolong the vibrant colors in the artwork.  The printed glass was designed to be backlit, which was coordinated by glass installer GPI Design. To accommodate this, Imagic worked with Driscoll to adjust the opacity of the printed artwork.
The project consists of twelve massive art lobby walls—six at 37 feet in height and six at half that size. Each lobby wall consists of multiple pieces of large printed glass and so we had to ensure we aligned and transitioned the artwork from piece to piece seamlessly.  The next challenge was installing the glass and a custom hoist was developed by GPI Design to complete the installation.