MITER Brands Receives MAEA Award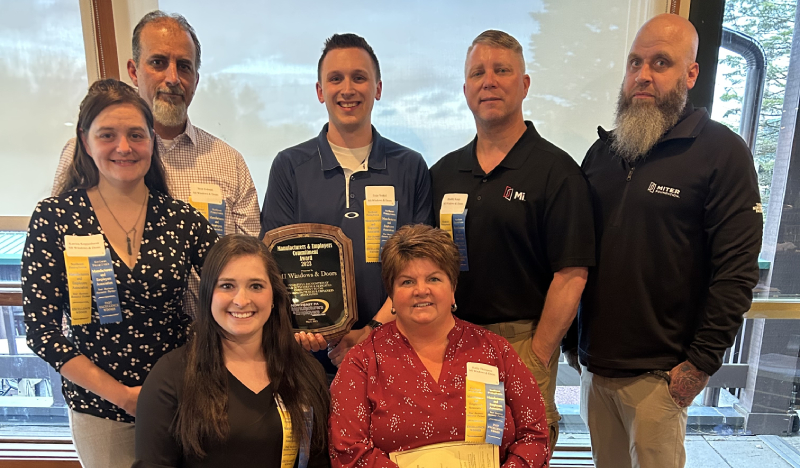 MITER Brands announced that its MI Windows and Doors facilities were awarded the 2023 Manufacturers and Employers Commitment Award from the Northeastern Pennsylvania Manufacturers & Employers Association (MAEA). Part of MAEA's Excellence Awards, the honors were presented on May 2 at the Mountain Valley Clubhouse in Barnesville, Pennsylvania. 
The award was accepted on behalf of MI Windows by Brett Erdman, director of operations, MI Windows and Doors, who thanked the HR team for managing training and team member development on many levels through MAEA.
Responses to the award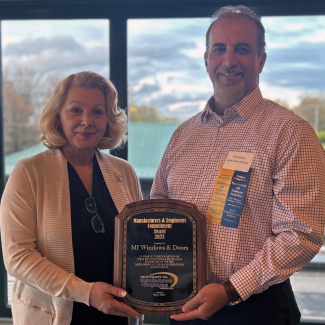 "Our team at MI Windows and Doors are our most important assets, as we provide a path for personal and professional fulfillment," says Erdman. "Through engagement with MAEA, we empower our team members to solve problems and make decisions at the point of manufacture, as we seek to cultivate an environment of respect and inclusiveness where creativity and ideation are encouraged."
"It is extremely gratifying to have MITER Brands and specifically our three MI Windows and Doors' facilities awarded for our dedication to manufacturing excellence and team member development," says Jason Wolfgang, Eastern vice president of operations, MITER Brands. "Being awarded the highest honor from the MAEA speaks to our investment in our people and commitment to training and manufacturing excellence." 
"The MI Windows and Doors facility has been recognized for their astounding commitment to training, continued investment in their people and participation in continuously advancing in manufacturing excellence," says MAEA President Darlene Robbins. "For their full participation in all we have to offer and involvement in legislative issues, they are doing the right thing for their team, and we're pleased to honor them." 
About MAEA
Representing five counties and beyond in Northeastern Pennsylvania, the Manufacturers & Employers Association is located in Schuylkill County. Active since 1964, they are a member of the Allied Group of the National Association of Manufacturers, and MAEA represents 350 member companies with 40,000 member employees.