A+W Announces New COO for the A+W Clarity Division
October 12, 2020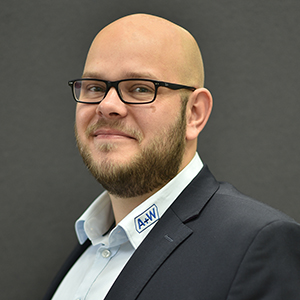 Effective Oct. 1, 2020, Dennis Tiegs has assumed the position of chief operations officer for A+W's A+W Clarity business unit. A+W Clarity is the "software for glass" division at A+W.
Tiegs will become a member of the A+W executive management team and will report directly to A+W CEO Peter Dixen.
Tiegs most recently occupied the position of COO Global Accounts in the A+W Clarity business unit at the leading company for flat glass software. Here, he was responsible for commercial and technical support of international corporate groups. The 35-year-old manager brings a veritable wealth of customer support experience to the position, according to company officials.
Tiegs joined the company in 2007 and has profound knowledge of the A+W software systems, according to officials. In addition to providing support for regular customers and constantly enhancing the A+W Clarity software, he wants to dedicate himself to new and scalable automation concepts. 
"I look forward to working with our customers and employees to orient the A+W glass software strategically toward future requirements and advancing the digitalization of the industry consistently," Tiegs says. "My foremost goal is to help A+W customers in the world of glass industry 4.0 and make them even more successful."