Brin Glass Company Becomes Certified Contractor of the NACC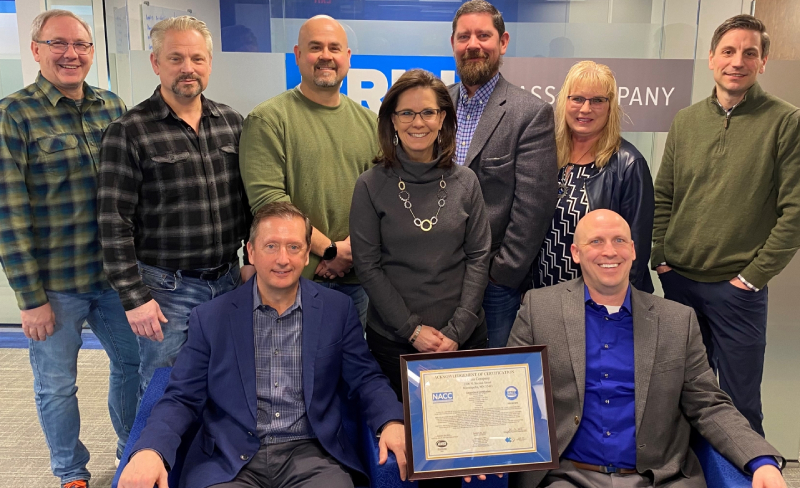 Brin Glass Co. became certified as a contractor of the North American Contractor Certification Program for Architectural Glass and Metal Contractors (NACC). This certification recognizes Brin as a provider of quality, reliable services that comply with industry-accepted guidelines, say officials.
The NACC is a voluntary certification program that serves to promote high standards of quality and safety in the installation of architectural glass and metal products, according to program officials. Contractors must meet stringent requirements in order to receive the certification, including a comprehensive review of their past performance, safety record and quality of work.
Brin's certification achievement
"At Brin, we understand that quality craftsmanship and safety are paramount to our clients," says Ryan Torgerson, executive vice president, Brin Glass. "We are proud to have earned this certification and to be able to offer our clients the confidence of knowing that they are getting 'best in class' products and service."
"We are proud to be a part of the NACC program," says Bill Sullivan, president and CEO, Brin Glass. "Our commitment to providing quality service and workmanship has been a priority since we opened our doors in 1912. The NACC certification is a great way to demonstrate to our clients that we are dedicated to delivering the highest standards of excellence."