Compusoft and 2020 Appoint Ron Crowl as Managing Director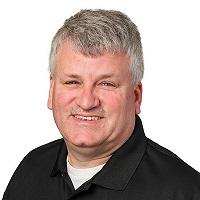 Ron Crowl was named managing director of Compusoft + 2020 Doors, Windows and Glass Vertical Group. Crowl was one of the founding partners of FeneTech in 1996, becoming its president and CEO in 1999.
Merged in December 2021, Compusoft and 2020 provide visualization, sales, and manufacturing software solutions for the interior and construction trades. 2020 acquired FeneTech in September 2021. FeneTech joins contractERP, First Degree Systems, and Soft Tech—all ERP software providers for the fenestration industry—to form the Doors, Windows, and Glass Vertical Group.
"I am extremely excited to take this new position. My team knows how passionate I am about the business and the energy I put into it to be successful for the company's sake," says Crowl. "In my new role, I believe I can bring together the four entities that make the complementary verticals of the Doors, Windows, and Glass business unit and rally their existing customers and prospects. Our shared goal is to create a powerful one-stop software shop for the industry we serve."