Crawford-Tracey Provides Curtain Wall for Transportation Center
June 14, 2020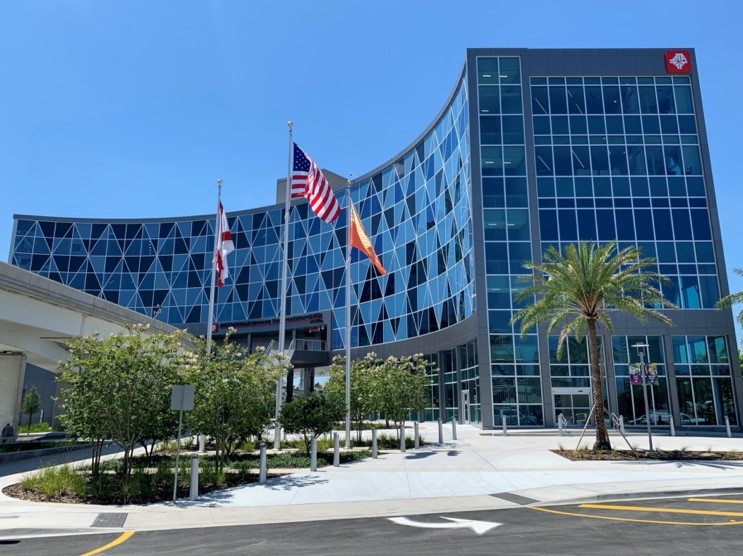 The new $57 million Jacksonville Regional Transportation Center at LaVille, located in Jacksonville, Florida, opened for business. Despite the disruption in travel that COVID-19 has caused, the Jacksonville Transit Authority opened the bus terminals with limited operations on May 4. However, the new facility's administrative side will remain closed until further notice. 
Crawford-Tracey Corp. supplied and installed 28,000 square feet of its Pro-Tech 45SG and 9SG curtain wall system from its Jacksonville location. The façade glass pattern was provided by Viracon in Owatonna, with its Digital Distinctions line of custom digitally printed glass.
The $57 million, 67,000-square-foot facility, designed by Pond & Co. and Michael Baker International, features 21 bus bays, seven additional staging bays, pickup and drop-off areas, and dedicated space for ride-share operations. The general contractor for the project was Balfour Beatty Construction LLC.
As downtown Jacksonville's main bus transfer facility, the Jacksonville Regional Transportation Center will bring together JTA bus routes, the First Coast Flyer, the Skyway, regional shuttles, rideshare, paratransit and other shared transportation in a modern and environmentally friendly facility.