Deceuninck North America Hosts Belgian Ambassador to U.S.

Deceuninck North America hosted a visit from Jean-Arthur Régibeau, the Belgian ambassador to the United States, at its facility in Monroe, Ohio, on May 26. The visit marked Régibeau's first visit to Deceuninck North America since taking on the role of ambassador.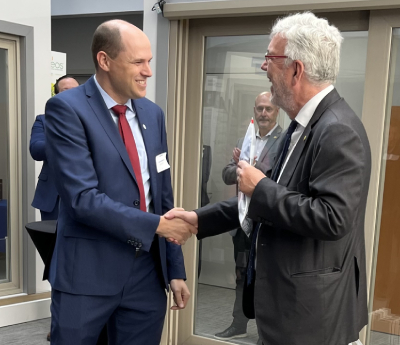 Deceuninck's executive leadership team welcomed the ambassador and delivered a company presentation and provided a tour of its manufacturing plant.