Fenzi Group Updates Milan facility with Logistics Center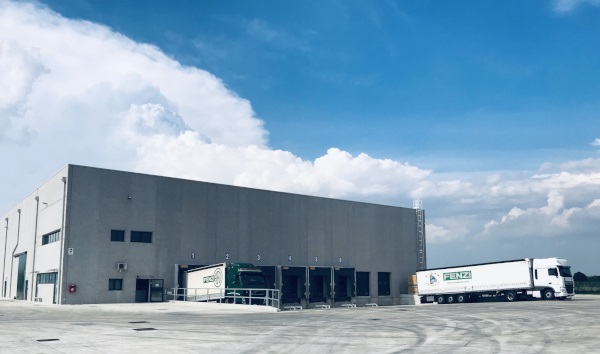 The Fenzi Group upgraded its Tribiano, Milan, facility in Italy, the headquarters and its hub of operations for secondary glass processing. The Italian facility is expanding with a new integrated logistics center to optimize efficiency in warehouse management and shipping.
With a surface area of more than 160,000 square feet, the new plant is highly automated and designed to make best use of the company's logistics management techniques. It is equipped with structural technologies to optimally digitize the flow of raw materials and shipping, thereby improving traceability while having a decidedly positive impact on the overall quality of the Fenzi Group products, say company officials.
This investment in the new logistics center is intended to drive faster and more effective client services, with the optimization of time and greater efficiency of processes. It also fits into a broader framework of upgrades to projects, services and sales initiatives with which the company aims to strengthen its leadership position in the world of glass, according to the company. The project is also informed by future needs, aimed at managing greater volume and new products.
"The COVID-19 crisis has not stopped our determination to continue to improve," says Matteo Padovan, general manager of Fenzi Italia. "Our enthusiasm is intact, and we continue to invest in the development of new services to maximize our connection with our clients, becoming even more efficient and continuing the Group's growth process begun almost 80 years ago. At this juncture, it is naturally about making judicious, well thought-out choices to maintain balanced development and renewed optimism in the future. Special thanks go to all of our partners and Fenzi employees whose commitment and passion are clear, allowing us to obtain these results."