Four Original Shower Designs Featured in New Lake House, Courtesy of HMI Digital Glass Printing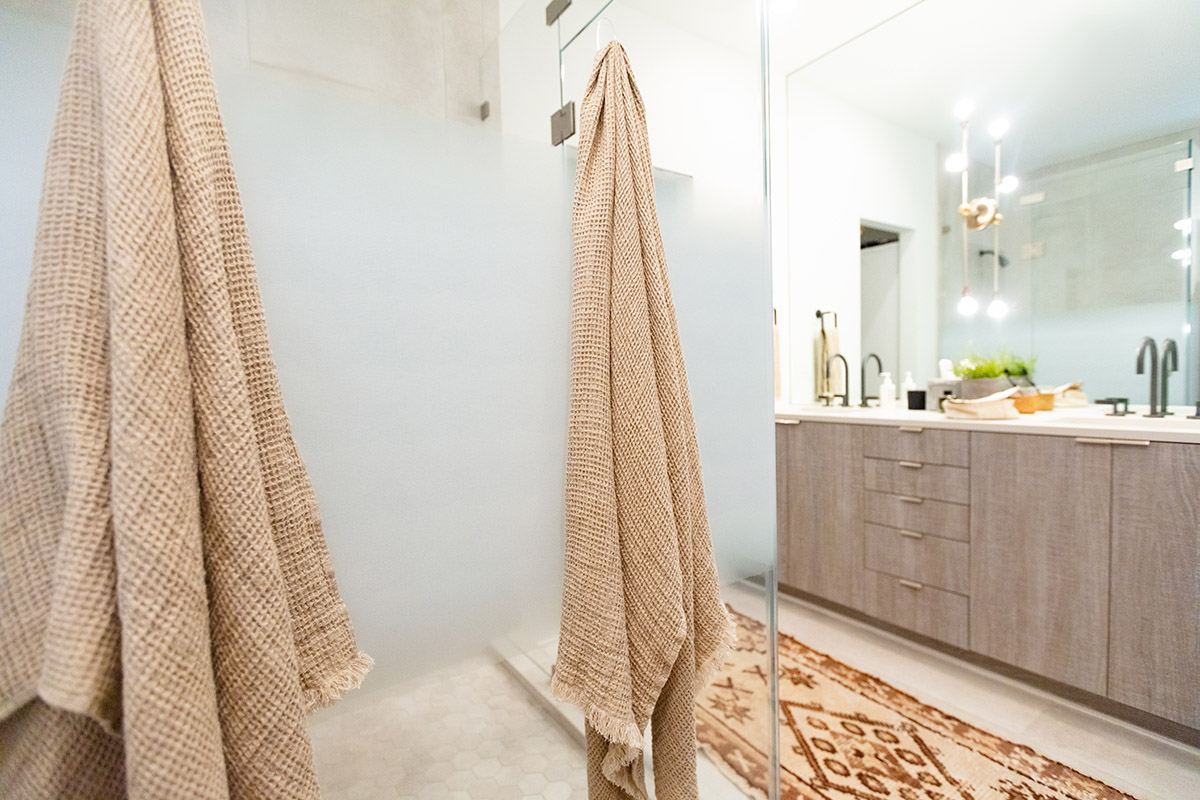 One of the four shower enclosures printed by HMI for designer Lisa Sherry's new lake house. Named "linen" the design uses HMI's printed privacy screen, priva-tech.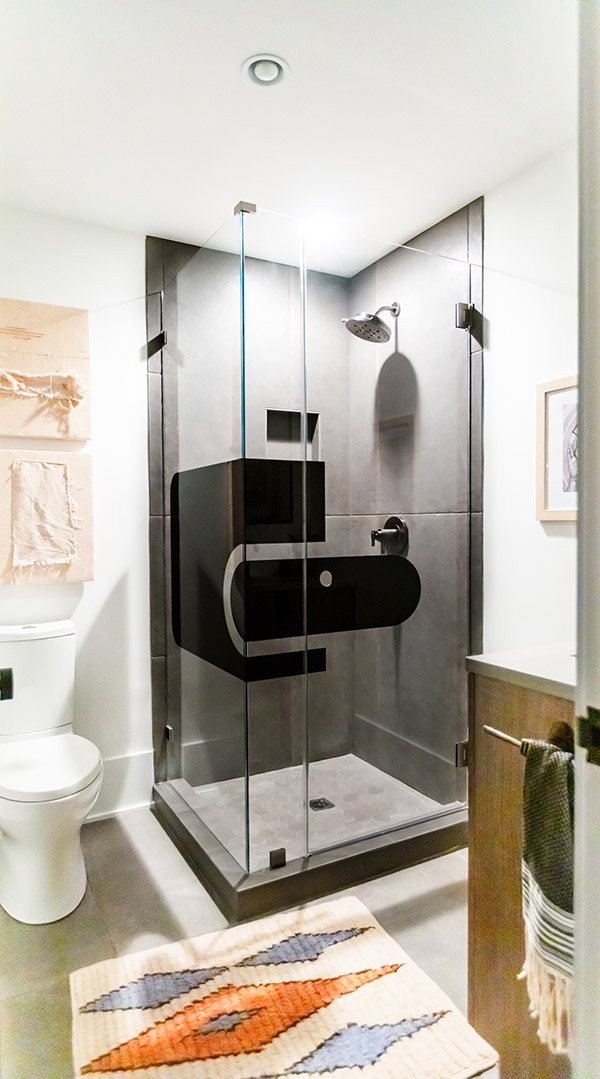 Interior designer Lisa Sherry partnered with HMI to design four unique, digitally printed shower enclosures for her new lake house. The project represents the cornerstone of HMI's branding, "shower first," which is based on the idea that creators can design a shower first and let the rest of the design elements follow.
The four unique frameless showers include:
Linen
HMI's printed privacy screen, priva-tech. Inspired by the light and airy feel of linens, Sherry customized the privacy band to look as though the shower is wrapped in an off-white fabric.
Quip
A traditional clear shower, with an inspirational quote printed on the glass.
Ikat
A shower design based on an antique rug design, reinterpreted with HMI Canvas printing.
Ned's Design
Designed by Sherry's son, a graphic designer, the glass features elements of clear glass and digitally-printed modern shapes.
Allegiant Glass & Shower Doors, based in Charlotte, North Carolina, was the contract glazier.