Giroux Glass Inc. Appoints Preconstruction Manager at New Arizona Office
September 15, 2020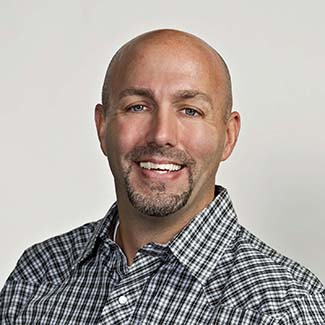 Giroux Glass Inc. appointed Duane Stanley as preconstruction manager to its new office location in Phoenix, Arizona. Stanley started with the company in July 2019, commuting from Phoenix to fill the need at that time for a seasoned project manager in Las Vegas, Nevada.
When Giroux Glass opened its new office in January 2020, Stanley was one of the first employees in the Phoenix area. He is now responsible for business development and all sales traffic and procedures in the new location, and also serves as the primary liaison between key customers and vendors. Stanley will bridge the gap between the sales and operations teams, and says, "I'm excited for this new role for several reasons. I will be developing and managing a sales team in a vibrant market and I look forward to extending the Giroux reputation of integrity and excellence to this dynamic area." Giroux Glass had considered expanding to the Arizona market for some time, and had plans in place long before the current COVID-19 pandemic began.
Stephanie Lamb, the company's chief operations officer, initially hired Stanley into the Las Vegas office. Regarding his advancement, she says, "I can't imagine a better fit for this new Arizona role than Duane Stanley. With Duane's charismatic personality, he instantly engages everyone around him; everyone wants to be a part of whatever he's working on. It is individuals like Duane who are key ingredients to our company's overall success."
Stanley will work with Arizona operations general manager Marty McKinley as they continue to build their Phoenix-based team. With his wealth of experience in project management, he will help out when needed with high-profile projects in both Las Vegas and in Phoenix. "I am very excited for this transition," says McKinley. "With Duane focused on preconstruction, I can focus my efforts on operations and execution. We balance each other well and are very much a one-two punch. "
A few current projects for which the new team is providing interior glazing, exterior glazing, and/or metal panel systems include the Amazon Distribution Center, the Talking Stick Resort Arena, and the Sky Harbor International Airport in Phoenix, and the Tucson Electric Power Irvington Campus and The Parker in Tucson.