Giroux Glass Inc. Assigns a New Role in Nevada
January 11, 2021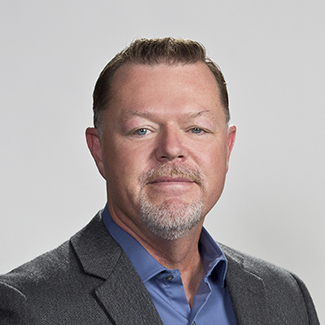 Giroux Glass Inc. appointed Greg Wright as vice president of Nevada operations at its Las Vegas office location. Giroux Glass hired Wright as director of Nevada operations in August 2014, when he had 20 years of glazing experience gleaned at companies that included Heinaman, Enclos, and Walters & Wolf. Prior to his start in construction, Wright was a highly decorated aircraft director for the U.S. Navy, serving actively for eight years, then in the Reserves for 15 years.
Nataline Lomedico, Giroux Glass CEO and president, says, "I am incredibly proud of the consistent resilience demonstrated since day one by our Las Vegas team. Our previous chief operating officer, Stephanie Lamb, carried on Giroux's foundation of family and resilience over the past two decades, and it continues with each new employee hired.
Although our challenges may have changed over the years, our solid foundation remained constant. As our capacity in Las Vegas grew, so did the strengths and needs of the team. Greg joined us at the tail end of our recovery from the recession, at an important turning point for us there. He brought with him the perfect blend of military strength, discipline, experience and openness to learn from a new and diverse team. Greg came in eager to grow, as well as to give. With Greg's strong leadership and his appreciation of the skills and ideas of the Las Vegas team, we are confident that he will both sustain Stephanie's legacy, and create new and exciting successes as well."
Stephanie Lamb, now a senior advisor, worked closely with Wright in the Las Vegas office. She says, "I couldn't be happier and more proud of Greg. He came to Giroux with management experience, but I believe the time spent with his Giroux partners through the years has given him wings to become a true leader. He has earned the respect and trust of his entire team. For Greg and the entire team, the sky is their limit."
About his promotion, Wright says, "I am truly honored and blessed to lead some of the finest people in our industry. It is their hard work and dedication that makes Giroux Glass such a great place to work. I look forward to our continued success here in Nevada and companywide.