Giroux Glass Inc. to Open New Office Location in Orange County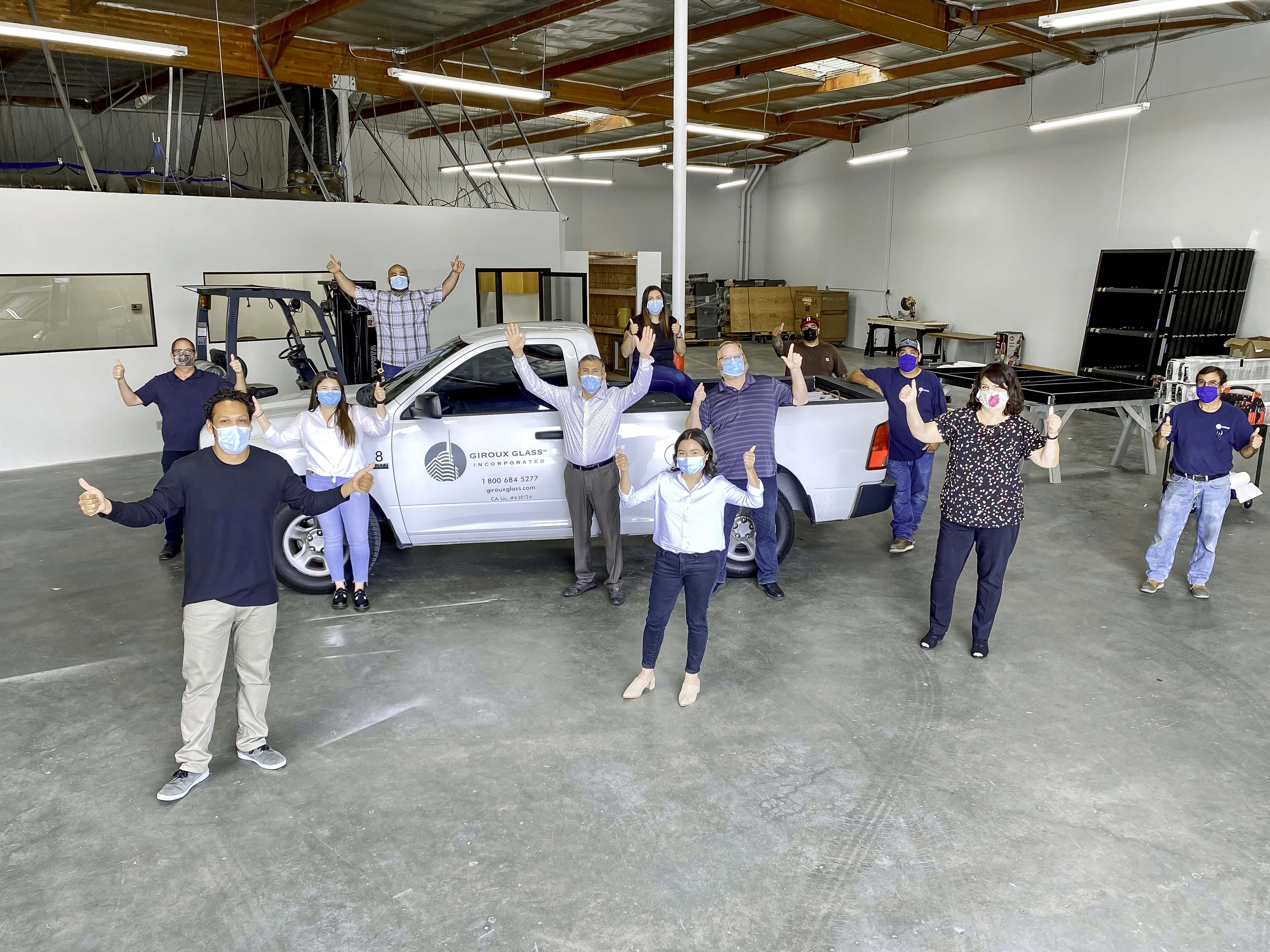 Giroux Glass Inc. will open its newest location in Orange County, California. Effective May 4, both office staff and glaziers will work from their new shop and office space in Placentia.
Although the new office is just 30 miles from Giroux Glass' downtown Los Angeles headquarters, Bob Linford, vice president of California operations says, "The travel to Orange County has always been a logistical challenge and has limited our work there, in particular, with smaller service projects. [While] we have always performed our full range of work in the area, from this new freeway-convenient location, we can reduce time wasted in traffic and better serve our Orange County clients as locals."
The new 7,500-square-foot facility includes a large shop and office space for the seven-person team devoted primarily to service projects. It also houses auxiliary offices for staff members engaged in computer-aided design, commercial contracts and tenant improvements. This move has been part of Giroux Glass' strategic plan for the past few years; the new location will be fully functional upon opening, with people, inventory and equipment in place and ready to get to work.
Fred Perez, director of service, who oversees this location as well as the Los Angeles-based service team, is looking forward to the opening for many reasons. "For all the customers we service in Los Angeles, we can more efficiently serve their Orange County-based properties as well. From this central base, we're primed for quick turnarounds with a straight shot to Irvine. Quick service, especially on emergency service requests, has always been critical to our success."
Although the timing of opening a new office amidst the current COVID-19 pandemic has presented challenges and new work protocols, it has also created the need for businesses to provide employees with safer work environments. With its new Orange County location, Giroux Glass can more easily install protective elements, such as touch-free doors and protective partitions, and complete other renovations in OC offices that are less crowded during this time.
"Once the COVID-19 danger has passed, we will be prepared to bring our customers in the OC a higher level of services to help get them back on track quickly," says Perez. These services include storefront replacements and board-ups, glass and mirror installations, door adjustments and replacements, and repairs to any interior or exterior property damage.
"We are thrilled at the prospects from this new location and feel confident with the people in place there, as well as the opportunities," says Nataline Lomedico, CEO and president. "It will allow us to better serve our Orange County-based existing and new clients, and bring our 74 years of glazing service expertise to a broader range in Southern California."