Glass Curtain Wall Stuns in New Expo Center Exterior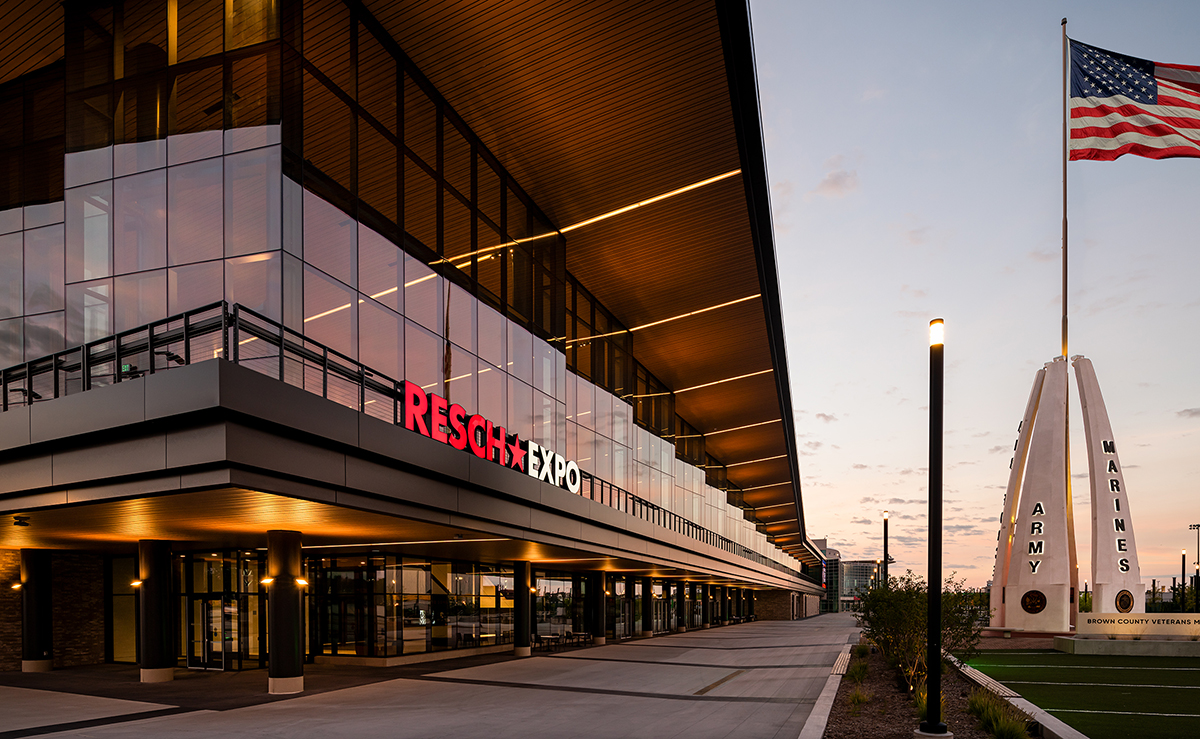 With a unique, glass-wrapped exterior, the Resch Expo is a visual highlight to the Lambeau Field Stadium District in Green Bay Wisconsin. As a central visitor's center to Green Bay, the Resch Expo project is important to the whole community, as it will bring in tourism spending and facilitate multiple shows and events throughout the year.
Installers H.J. Martin and Son used innovative techniques including incorporating crown doors in the Kawneer curtain wall system by using the Kawneer Veneer Metal System. The building design features a south-facing elevation where crew members installed a saw-tooth curtain wall with a sloping roof edge, which challenged the team to work with many different angles and in non-typical conditions.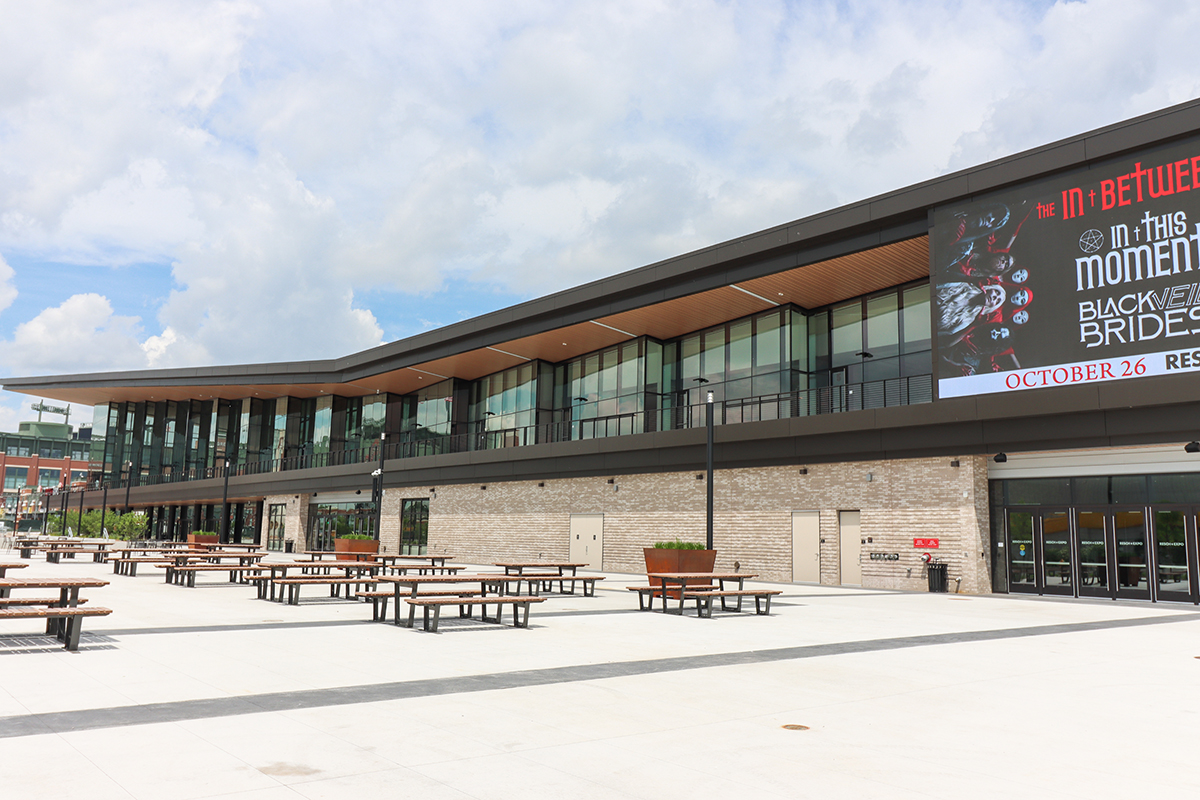 Additionally, the glazing contractor accommodated the installation of a large video board, to hang off the curtain wall. The team planned to design the project to have adequate steel requirements to support the video board, and also provide electrical access through the curtain wall.
The project was also completed during a classic Green Bay winter, under a tight schedule and while adhering to all COVID-19 safety standards.
Oldcastle Building Envelope provided fabricated systems. Nanawall supplied sliding doors, and Q-Railings supplied stair railing systems.