Glass Solutions Completes Reclad on Hotel, 30 Stories Up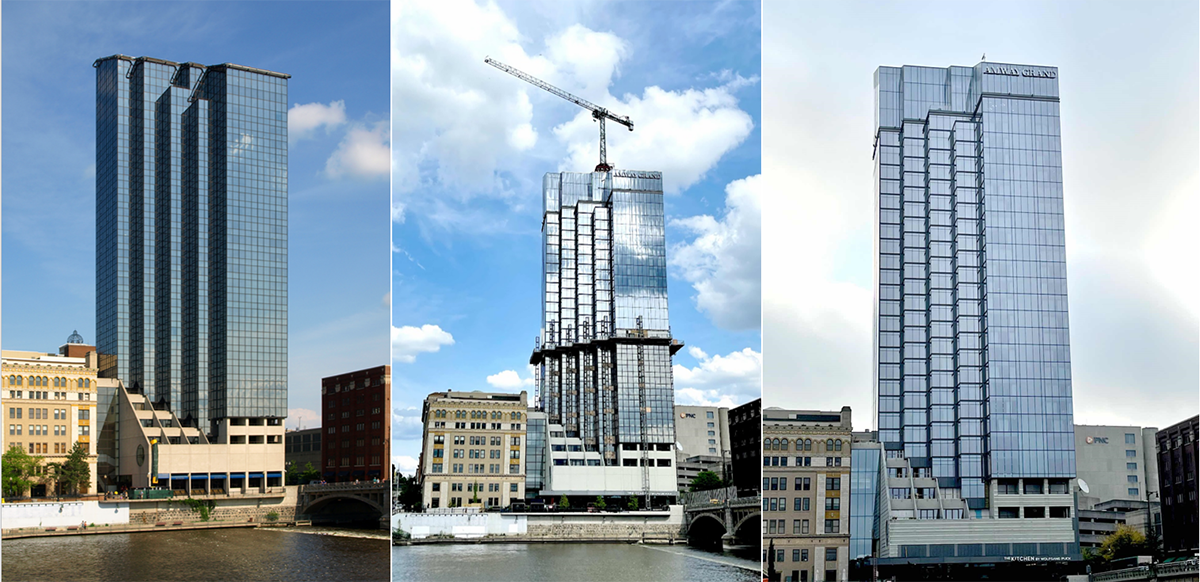 The Amway Grand Plaza, located in Grand Rapids, Michigan began its reclad journey over two years ago in July 2019 and set its last frame in late 2021. Amway Hotel is the first reverse set, or top down, unitized curtain wall project for Glass Solutions Inc.
The Amway crew installed 95,000 square feet (2,600 pre-glazed units) of GSI's UCW3400 series exterior unitized curtain wall framing. This seemed like a challenging task right from the beginning, which was compounded the fact that GSI would be starting 30 stories up while working off swing stages and mast climbers, the project was daunting. However, with the vision of Wes Higgins and Andy Hill, the direction from Travis Higgins and Larson Engineering, and the execution from GSI shop and field, the project couldn't have gone any smoother.
Viracon supplied glass for the systems. Pittco Architectural Metals supplied some curtain wall systems.