INOVUES to Retrofit University of Minnesota's Campus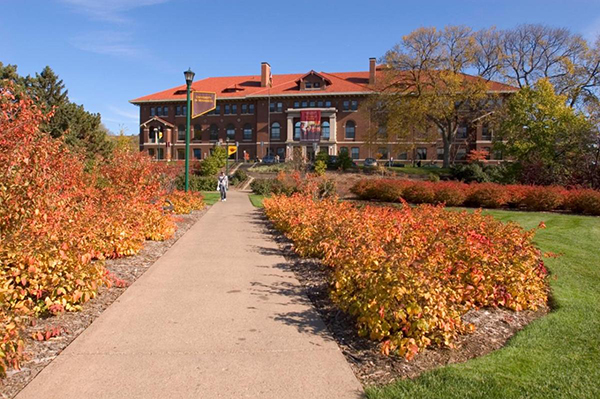 Inovues will demonstrate its retrofit solution at the University of Minnesota's Saint Paul campus. The project is applied to operable windows and the interior of the building.
"One of the questions we frequently get is whether our technology can be used on operable windows," says Anas Al Kassas, Inovues founder and CEO. "While our current focus is on commercial windows, which are typically fixed, we always wanted to demonstrate that our technology is applicable to a wide range of building types and windows. I would like to thank the University of Minnesota's sustainability office and Grid Catalyst for the opportunity to explore new applications for our non-invasive window retrofit technology."
How it works
Inovues will transform the existing 1960s single-glazed windows in place into low-emissivity coated, double-glazed windows, without removing, replacing, drilling, or altering anything at all and without disrupting normal operations or the occupants. The upfit will create an opportunity for the UMN facilities team to live through the process and experience first-hand the improvement in indoor thermal and acoustic comfort that these retrofits can achieve, in addition to energy savings.
The pilot was the result of a collaboration between the University of Minnesota and Grid Catalyst, a climate tech accelerator focused on demonstration projects in cold climates. Another Inovues project currently underway is the 3M Global HQ, transforming a single-glazed window wall into a hermetically sealed double-glazed system. 3M was one of the first Grid Catalyst partners to select Inovues for a demonstration.
The University of Minnesota retrofit is expected to take place over a few weeks during the spring semester.
What people are saying
"To make a pilot project successful, you need a very open process and communication," says Nina Axelson, founder of Grid Catalyst. "It is important to define success and work jointly towards it, and Inovues has demonstrated that very well. They have been able to work with each of their partners to design demonstration projects that fit their specific needs."
Shane Stennes, University of Minnesota's chief sustainability officer and a project stakeholder, noted that the University was not aware of Inovues' non-invasive technology prior to the introduction by Grid Catalyst. His office had looked at solutions such as window film and full window replacement, but neither was desirable.
"Retrofitting our old windows in place was simply not on our radar. We were really excited to learn about this retrofit technology and to have the opportunity to test it on our campus," adds Stennes.
"Bringing climate tech talent into our region is important to us," adds Axelson. "We are trying to deploy more innovative technologies that can address climate change, make buildings more efficient, and help the transition towards a better energy system. We were interested in having Inovues in our program because they already had a great product and just needed more visibility and the pilot project opportunities to help them scale."