Jessica Brooks joins Virginia Glass Products as Regional Sales Manager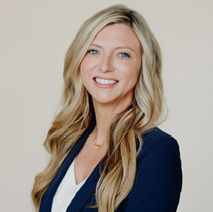 Virginia Glass Products and Virginia Mirror Company announced the addition of Jessica Brooks as a regional sales manager for several territories in the Southeast. Brooks joins after almost a decade on the contract glazing side of the industry.
"We are excited to have Jessica join the team," says James Wright, vice president of sales for Virginia Glass Products and Virginia Mirror Company. "Jessica's experience in our space is one that we respect, and she'll fit the culture at VGP and VMC well."
Brooks' experience
Brooks past role as a project manager on the glass shop/glazier side gives her an important perspective in working with them now by providing the best tempered and laminated quality and service possible.
"I am thrilled to be joining an iconic company that has been in business for 110 years," Brooks says. "I know the importance of a great manufacturer and I look forward to supporting the glass shops and installers in my territory with best-in-class products."
Brooks will specifically handle the territories of Eastern Tennessee, Southern South Carolina and Georgia.