New Public Service Building Prioritizes Natural Light with All-glass Systems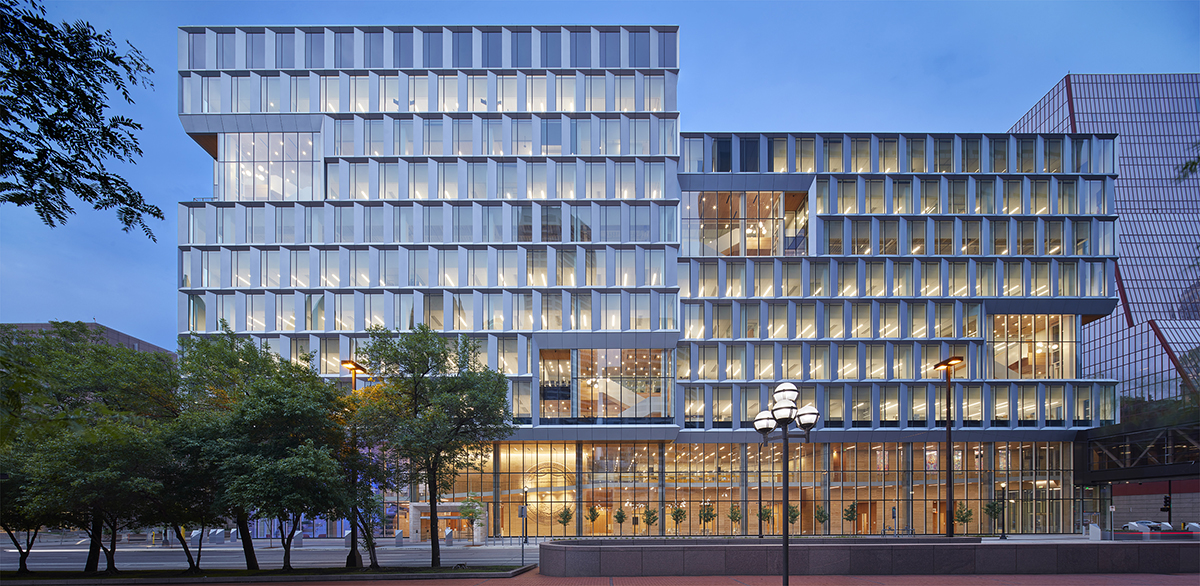 The 11-story, 370,000 square-foot City of Minneapolis Public Service Building includes both public service and office space, co-locating 1,300 city employees that were previously spread throughout six different downtown locations. The building features a sleek, glass and metal panel curtain wall system for floors three through eleven, with double-height, all-glass areas at the interior staircases, installed by Architectural Wall Systems.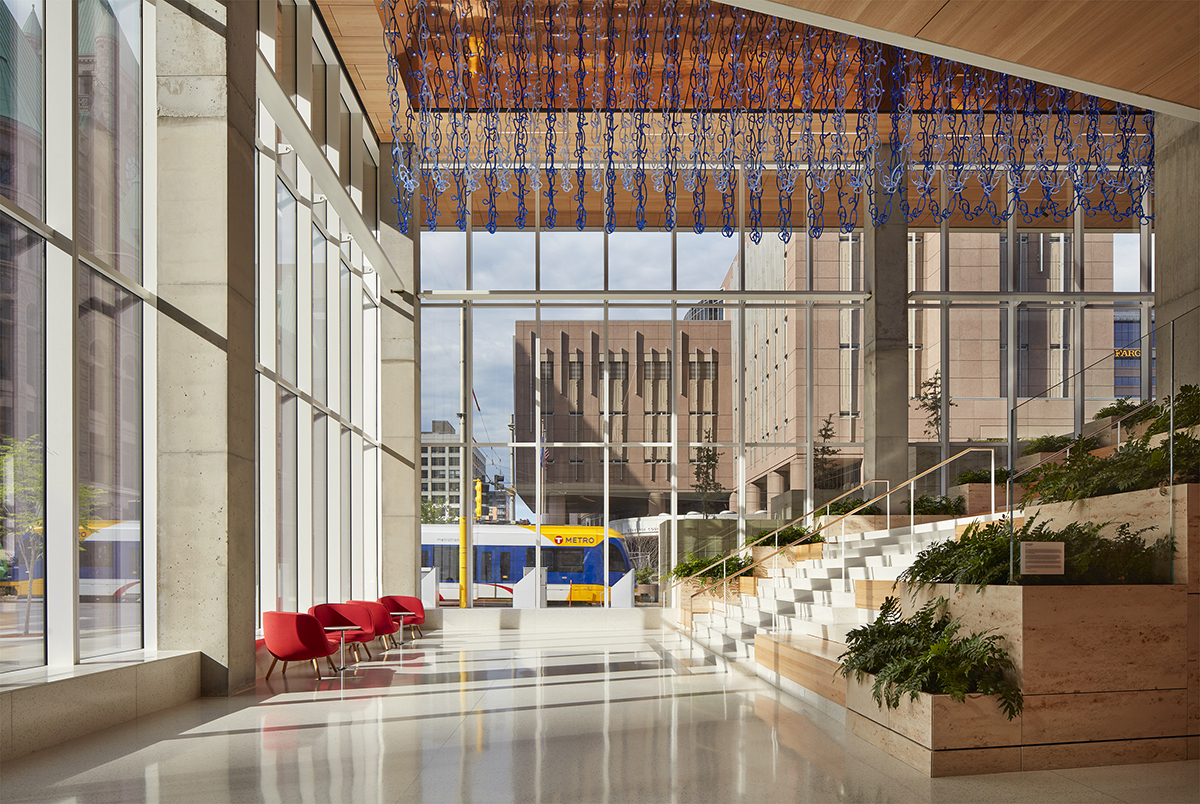 The ratio of glass to metal panel/spandrel area varies depending on elevation, controlling the natural light allowed into the building. The first two floors feature an all-glass system, connecting the building to the public at street level.
Suppliers for the project include Baker Metal Products and Viracon.