New Toronto Office Building Features Diamond Facade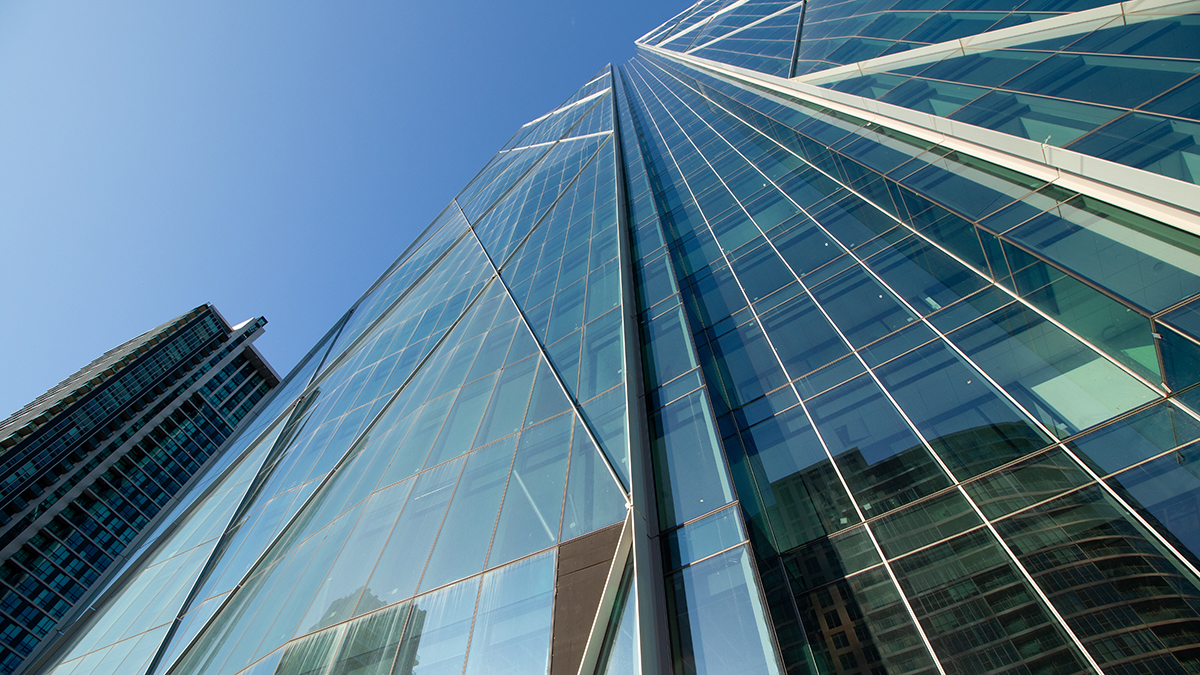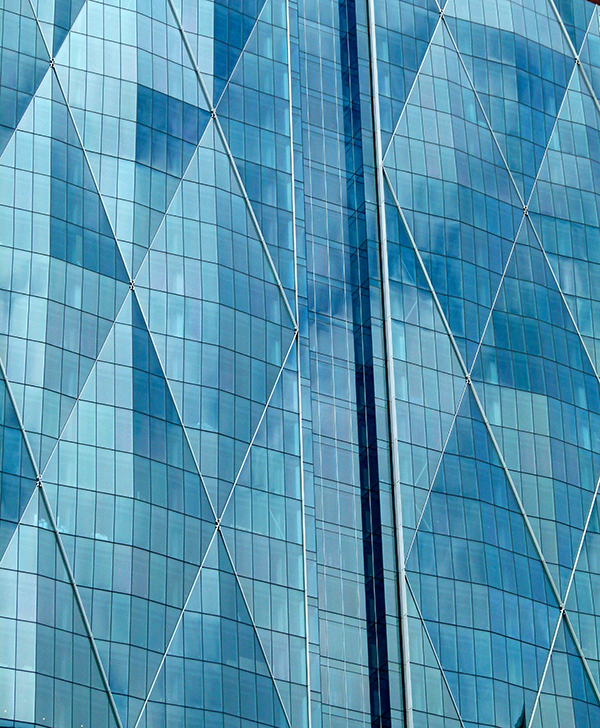 The new CIBC Square features of 545,300 square feet of glass and more than 8,000 frames of custom unitized curtain wall, which comprise the unique, diamond-like exterior of this office building, located in Toronto, Ontario, Canada. Viracon fabricated the glass façade, which includes 11-inch diagonal feature fins with integrated LED lighting and heated glass as the crown feature.
Viracon supplied VNE24-63 and VUE24-40 glass that incorporates blast-resistant and bird-friendly solutions to enhance the design, and VE24-85 glass. Designed by architect WilkinsonEyre and Adamson Associates with efficiency, connectivity and wellness in mind, the project is engineered to LEED Platinum and WELL Building Standards specifications.
Teams at both Sotawall, the metal systems manufacturer, and Viracon had to be creative and innovative in delivering solutions for the geometrically stimulating exterior fa硤e―locally coined 'Diamonds in the Sky.' Viracon had to make modifications to the automated jumbo glass line in order to utilize its VTS spacers in the sharply angled glass. Furthermore, several floors had kinked vertical mullions that required the extrusions to be fabricated and welded together to a high degree of precision and then post-tempered and post-painted. Sotawall also had to build custom tables to support the complex frames during the assembly and glazing processes.
Tagg Industries provided contract glazing services.