Rhyno Glass Becomes Florida's First Contractor to Earn NACC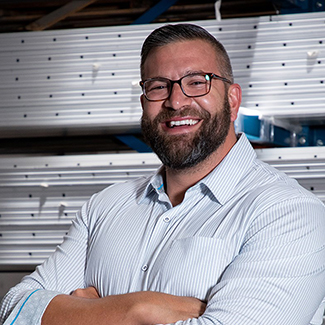 Rhyno Glass of Tampa became Florida's first glazing contractor to achieve North American Contractor Certification. NACC is the only ANSI-accredited, third-party credential that recognizes architectural glass and metal contractors for competency, business practices, and industry accepted guidelines for quality and safety excellence. By having met NACC requirements, Rhyno Glass demonstrated it has the processes and procedures in place to consistently deliver high quality project results.
"We are constantly looking to improve and to change the way the industry views glazing contractors," says Rhyno President Wyatt Castellvi. "We are critical partners in building construction. By being the first NACC credentialed contractor in Florida, it shows we are progressive and committed to creating a better customer experience."
Castellvi and Rhyno leadership worked closely with NACC administrators and Rhyno employees to improve the company's quality management system, a hallmark of the certification process.
When Rhyno began the NACC process, Castellvi conveyed the message to his team that NACC could help create more efficiencies. "By taking on this task, we showed our team that our interest is in fine-tuning skills, having accountability, and pushing everyone to grow outside of their current comfort zone," he says. "A big and important part of certification is showing our employees, our community, and even our competitors that we're trying to get ahead of the curve."
According to NACC Program Administrator Jeff Dalaba, "NACC recognizes contractors that utilize industry best practices for installation, giving peace of mind to building owners, design professionals, general contractors, and insurers. NACC reduces stakeholder risk by providing verified evidence of a contractor's adherence to the highest industry standards and best business practices."
When it earned certification May 28, 2021, Rhyno became the 38th company to attain the credential. Demonstrating a long-term commitment to NACC, Rhyno will be reevaluated annually to maintain certification.