Rhyno Glass Launches New Website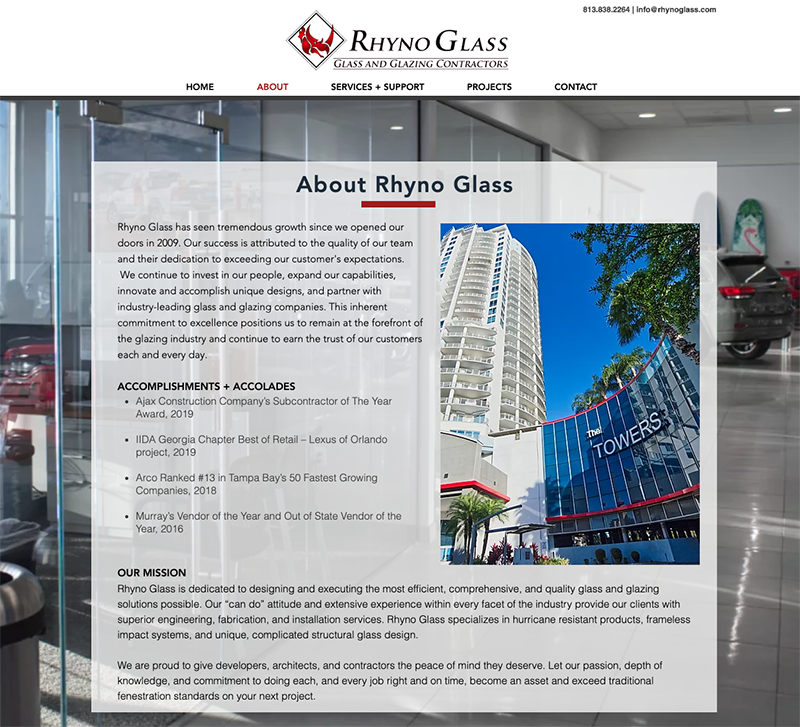 Rhyno Glass, a Florida-based contractor, launched its new website, designed to provide product and project information to general contractors, architects, and building owners. The new bold site is graphically driven to showcase the scope and quality of work Rhyno Glass provides to its clients. Additionally, the site outlines all the company's services and customer support capabilities while providing a variety of products and design resources. To view the new website, go to www.rhynoglass.com.
"Today a company's website is typically the first touchpoint for customers who are evaluating a new glazing contractor, we wanted to create a website that truly represents our people, products and services," says Wyatt Castellvi, president of Rhyno Glass. "The site is also designed to support our existing clients with product information and design resources."
The new site provides the latest news related to Rhyno Glass, a project gallery the showcases the variety of work the company does, product resources for architects and general contractors, and a career page that includes an online application.