Steve Green to Retire from Tubelite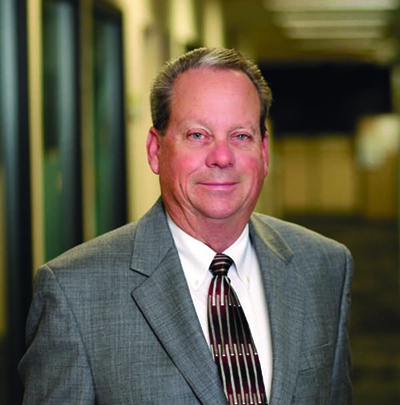 Tubelite Inc.'s Steve Green will retire as vice president of sales in March 2023 at the end of the company's fiscal year. A search is underway and a successor will be announced in the coming months.
"I look forward to spending more time with family. We welcomed our first grandchild two months ago and our five children live in five different states. I also look forward to volunteering in our new home state of Florida," says Green.
Green's career
Green has been a key part of Tubelite's leadership team for more than 32 years. In his current role, Green oversees the sales and client service teams for Tubelite, as well as for two additional Apogee Enterprises businesses, Alumicor and Linetec.

During his time with Tubelite, Green's influence has extended beyond the sales department. In 1990, he started with the company as a sales representative serving the Southeast. He subsequently held various titles, including owner and president, playing an integral part in strategic planning and business development.
What his colleagues say
"It is with mixed emotions I share Steve's announcement to retire from his role as vice president of sales. This is a decision Steve has been considering for some time. After careful deliberation, he decided this is the right time for him to retire. While I am excited for Steve to enjoy his well-deserved retirement, I will greatly miss him and his wealth of Tubelite and industry knowledge," says Tubelite's president Jon Close.

"Steve hired me as Tubelite's client services manager in 2006 and we have had a close working relationship ever since," says Mary Avery, Tubelite's vice president of marketing. "It has been incredible learning from his years of experience in the industry and being on the leadership team with him as the business substantially grew."

"Steve's commitment to Tubelite started in the worst of times and has lasted through the best of times. I have no doubt that the company's current size and strength are a direct result of his leadership and effort. It's been my privilege to work with Steve over that time," says Walt Lutzke, another long-term key associate of Tubelite.