Trosifol Invests in Czech Location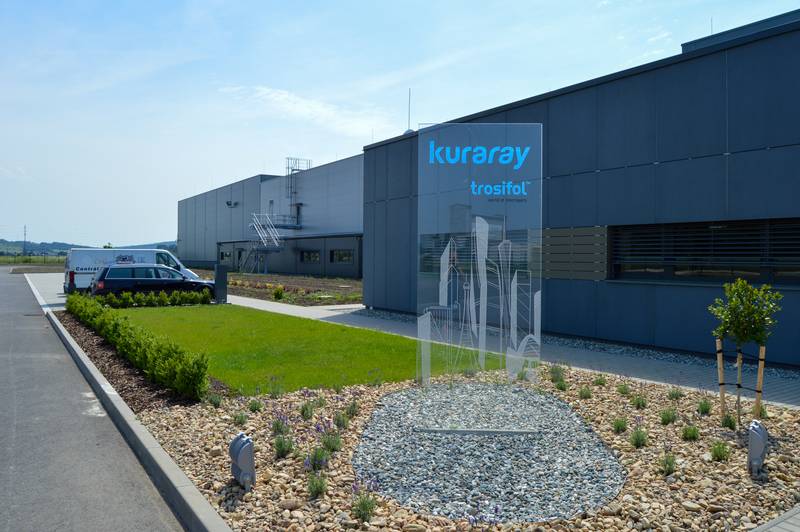 Kuraray is continuing to invest in its Czech production site in Holešov. The most recent investment expands the manufacturing of its SentryGlas product and will enable the plant to produce the interlayer on rolls, with widths up to 129.9 inches. The installation is expected to take place in February 2021, with sales of these rolls starting in the third quarter 2021.

Architects and designers have been designing buildings with larger less supported glass. Many laminators are accepting this challenge and pushing the limits of glass size that can be produced. SentryGlas structural properties make it ideal for large panels of glass by enabling thinner lighter glass with less deflection, say company officials.

Initially, the two UltraClear products―SentryGlas and 
SentryGlas Xtra―will be available. SentryGlas Natural UV and 
SentryGlas Translucent White will follow later in the year.
Tomas Horak, shift leader SentryGlas production Holešov, says, "We are very proud that Kuraray has decided to invest in our site again. By commissioning the SentryGlas line, the team has proven that it can do great things. In particular, the flatness of our SentryGlas rolls is excellent and I am confident that in the future we will be able to ensure this outstanding product property, even with the maximum width of [129.9 inches]."

The SentryGlas production in Holešov was put into operation in 2003. Production of SentryGlas started in 2019. A new cutting table was installed at the end of 2019 to cut sheet material that is produced in the U.S. to size.

Like all other Trosifol production sites, the Holešov site is geared towards global delivery.