United Architectural Names Jacob Gaddis Vice President of Pre-Construction
July 19, 2021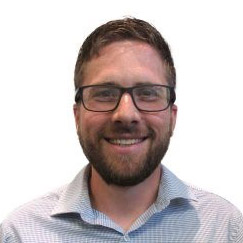 United Architectural Metals in North Canton, Ohio, promoted Jacob Gaddis to the role of vice president of Pre-Construction Services.
Gaddis has held several roles at UAM over the past decade and now will oversee the entire pre-construction team and still be heavily involved in the continuing product innovation that UAM is known for in the custom unitized curtain wall world.
"Jacob has been a major part of our team for almost 13 years," says Tom Nesbitt, CEO of UAM. "His appointment to this position makes perfect sense given all he's brought to our company, the products he's developed and the systems he's put in place.  I am thrilled to see Jacob take yet another step forward."
Gaddis is a member of the National Council Architectural Board and has spoken at several industry conferences on the latest and most important building design technology and tactics.