Vitro Glass Donates Starphire Low-Iron Glass to Fallingwater Window Restoration Project
October 27, 2020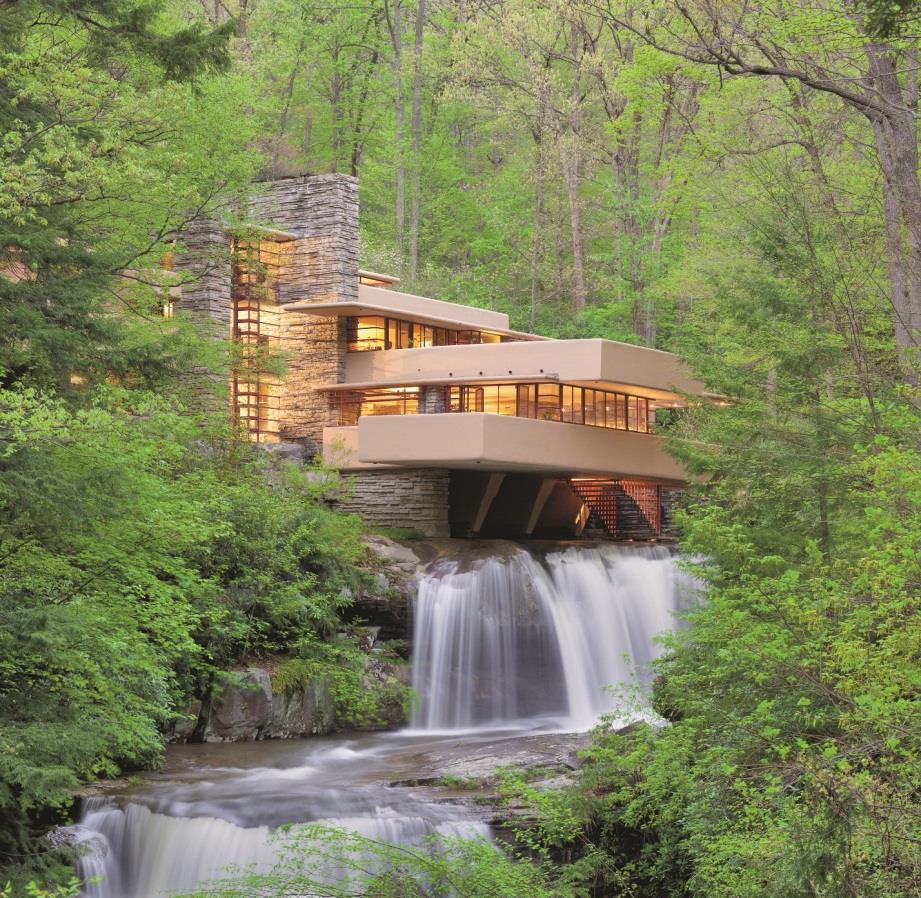 Photo courtesy of the Western Pennsylvania Conservancy
Vitro Architectural Glass donated Starphire Ultra-Clear glass to replace multiple windows at Frank Lloyd Wright's Fallingwater in Mill Run, Pennsylvania.
As part of an on-going restoration effort, the Western Pennsylvania Conservancy—owners and caretakers of Fallingwater—recently replaced the glass in 16 of its windows with Starphire glass as part of a larger conservation project addressing corrosion of steel door and window frames. The Conservancy is scheduled to restore more windows using Starphire glass as part of its proposed preservation efforts in the coming years.
Wright specified Waterwhite glass, a proprietary low-iron formulation developed by Vitro Architectural Glass in the 1930s, and the precursor to Starphire glass. The architect was drawn to the glass's capacity to diminish the visual barrier between the home's interior space and its iconic forest setting. Starphire glass is commonly selected by today's leading architects to achieve a similar objective.
Vitro Glass also donated Starphire glass to Fallingwater for a major renovation project that took place there between 2009 and 2015. By the time that project was complete, the Western Pennsylvania Conservancy had replaced glass in 320 windows with laminated glass fabricated from Starphire Ultra-Clear glass.