William "Bill" M. Hannay, Legal Counsel for Glass Industry Organizations, Dies at Age 76
August 31, 2020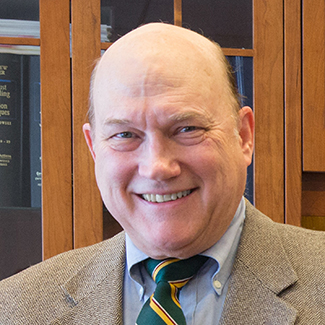 William "Bill" M. Hannay, who served as legal counsel for glass industry organizations, passed away from a brain hematoma on Aug. 11.
Hannay served as legal counsel for the Safety Glazing Certification Council, Architectural Glass and Metal Certification Council, and the Facade Tectonics Institute. His relationship with the SGCC began in 1987, "where he not only advised with his astute legal mind," says John Kent of AMS, administrators of SGCC and AGMCC, " but he also mentored, and delighted all those he met with his humor, wit and good nature."
"Bill was unique in many ways. Not only did he enjoy every aspect of his life, both professionally and personally, but he excelled in each," says Peter A. Weismantle, director of Supertall Building Technology at AS+GG Architecture. "Both SGCC and FTI would not be the organizations they are today without his steady and thoughtful input. He was more than each organization's lawyer; he was a member of our professional family." Weismantle is past president of the SGCC and currently serves on the board of the FTI.
Hannay was approaching his 41st anniversary with Schiff Hardin LLP in Chicago, where he specialized in antitrust law. He was an adjunct professor at Chicago-Kent College of Law and Loyola University Chicago School of Law. He has served as Chair of the American Bar Association's Section of International Law, and served on the board of the ABA's Rule of Law Initiative.
"Bill was such an important contributor to SGCC," says Bernie Herron of Cardinal Glass Industries. Helen Sanders, general manager, Technoform Glass Insulation says, "He was a lovely man and we will miss him."
Hannay is survived by his wife and children. In lieu of flowers, his family asks for donations to be made to the Make-a-Wish Foundation, which granted wishes for his daughter and grandson, and the Fisher House Foundation, which builds homes to house military and veteran families while their loved ones are in the hospital.