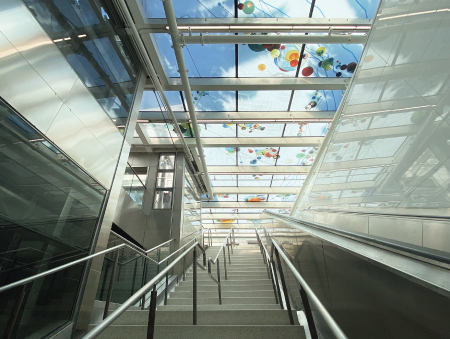 ADVERTISEMENT San Francisco's Union Square is known for the largest collection of department stores, upscale boutiques, hotels and fine dining. Adding to this famed hub is the Central Subway – Union Square Market Street Station featuring a 2-hour fire rated floor system by SAFTI FIRST®.
The new design features a glass floor on the surface of Union Square that would also act as a light well. In order to comply with fire rated code requirements, the transparent floor needed to meet a 2-hour fire resistive rating.
The GPX® FireFloor System is a complete fire resistive glass and framing assembly that meets ASTM E-119/UL 263 up to 2 hours. It has the largest tested individual glass panel sizes and features a top loaded design for easy installation. Proudly USA-made and listed by UL and Intertek.