5 Takeaways from the World of Glass
See the full report in the January/February issue of Glass Magazine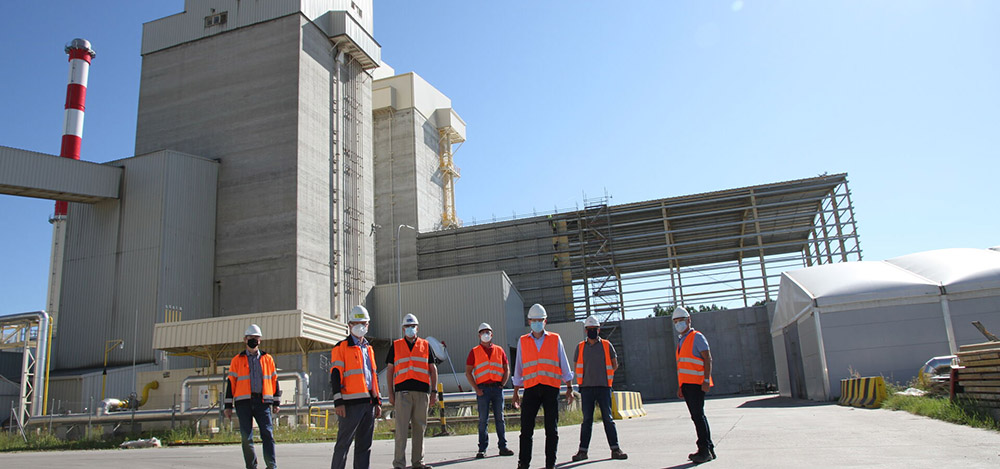 Guardian Glass opened a new float line at one of its facilities in Czestochowa, Poland.
2020 was a turbulent year, with 2019's relative stability and growth disrupted by the pandemic. The float glass industry confronted manufacturing and supply chain issues along with the rest of the world of glass. Glass Magazine's upcoming Float Glass Update, featured in the January/February issue, takes you through major events, and market realities, for float glass in 2020. Here are 5 takeaways from the upcoming report:
1. Xinyi continues campaign for Canadian float plant
As of this writing, Xinyi Glass Canada's bid to locate its first North American float plant in Stratford, Canada, has an uncertain future. After proposing the new location for the float plant, the company held two public online meetings for residents. Attendees brought questions regarding environmental, among other concerns. Residents staged a protest ahead of a council meeting, regarding the nature of the zoning approval for the proposed site. 
2. NSG starts North American solar glass plant
NSG Group's investment in solar glass continues with the opening of its Luckey, Ohio, plant. The float glass plant will produce transparent conductive oxide coated glass, which will supply First Solar, which fabricates Series-6 thin-film solar panels using the glass. The move is part of a global strategy; the company opened a float line for solar glass at its Ho-Chi Minh facility earlier in the year.
3. Asia, Europe experience overcapacity
Both Asia and Europe appear to be experiencing production overcapacity. Gaorong Han of Zhejiang University, representing the Chinese Ceramic Society during a panel discussion at glasstec Virtual, shared that the country's manufacturers have 370 existing lines, with 230 active. In Europe, market realities caused the closure of an AGC Glass and a Guardian Glass plant, located in France and Luxembourg respectively, due to uncertain demand for glass and market overcapacity.
4. Guardian expands in Poland
In better news, Guardian Glass continued expansion at its Czestochowa facilities with the addition of a new float line at one of its two facilities, and the largest the company has created so far. July saw the launching of another new coater at the facility.
5. Partnerships spur innovation
​​Despite the ups and downs of a pandemic year, float manufacturers continued to look towards the future by creating new partnerships, including research collaborations with academic institutions and tech firms. NSG Group partnered with the University of Cambridge to develop methods of printing conductive materials onto curved glass. AGC Glass Europe teamed with Citrine Informatics to help refine the production of high-performance glass through the use of artificial intelligence.