Jefferson Health Honickman Center
Best Curved Glass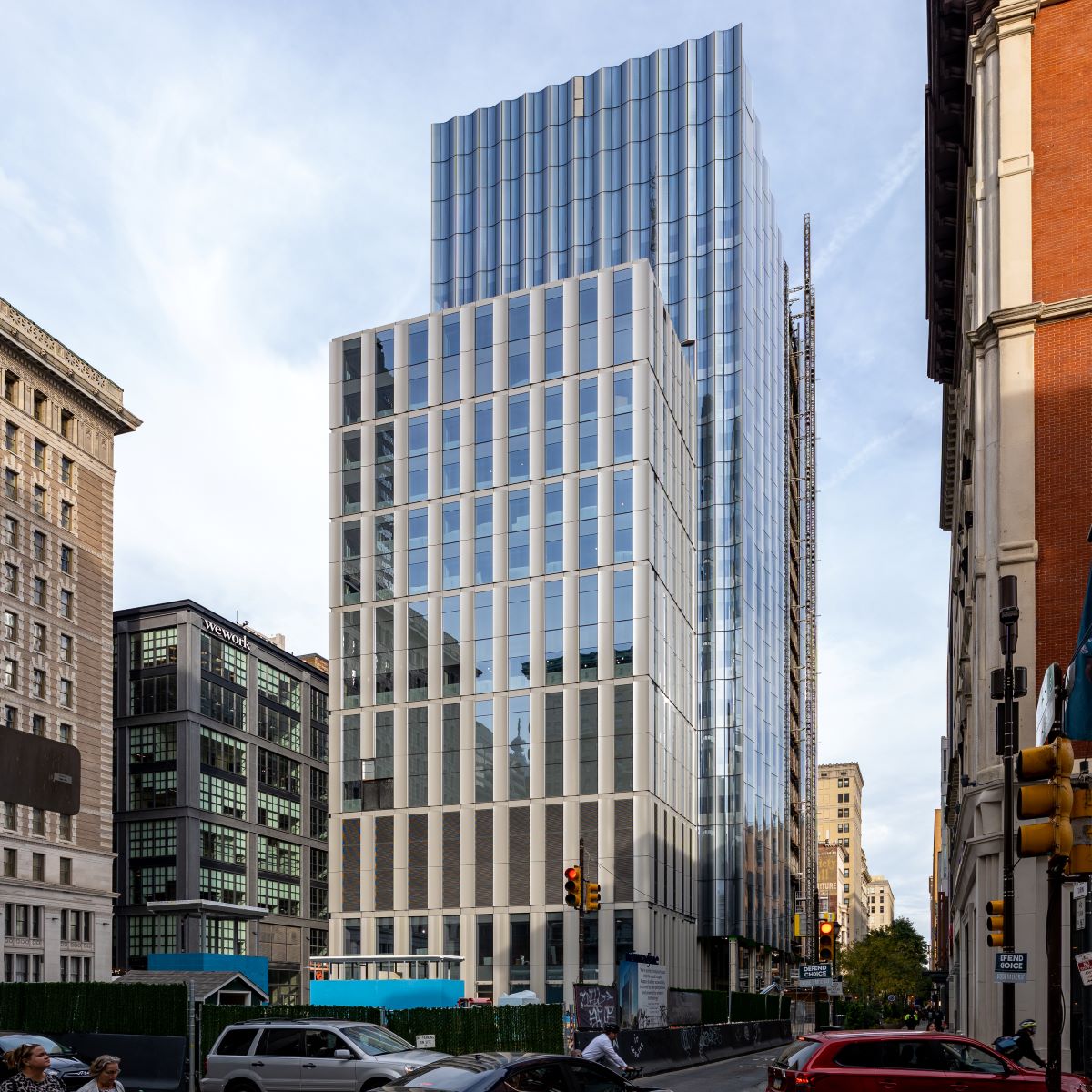 Nominating Company

Location

Winning Team

Architects: ENNEAD Architects, Stantec
Building enclosure consultant: Heintges

Tower
Contract glazier: New Hudson Facades
Glass manufacturer: AGC Europe
Curved glass fabricator: Cristacurva
Flat glass fabricator: Interpane-AGC

Storefront
Contract glazier: National Glass and Metal 
Glass manufacturer: Guardian Glass
Glass fabricator: Cristacurva
Photo credit: Torsten Zech
 
A 20-story medical facility located in central Philadelphia, the new Jefferson Health Honickman Center features a rippling façade with curved glass fabricated by Cristacurva. It is this year's winner in a new category, "Best Curved Glass."
Glass Magazine Awards judge Jacob Kasbrick, commercial segment and technical services manager, Guardian Glass, praised the façade's unique aesthetics. "The tower façade has constant movement from the bent [insulating glass units], unlike most buildings, which use a corner to accent the bent aesthetic," he says. "The color consistency from the tower glass in reflection was nicely balanced as normally extreme angles could provide undesirable reflected colors, while this façade looks very uniform and inviting."
The undulating façade was designed to be textured, says Gabriela Dávila, marketing, Cristacurva, with flat glass adjacent to curved concave units. Achieving a low-emissivity coating on surface No. 2 of the concave curved units is courtesy of a breakthrough technology that the company developed a few years ago, says Dávila.
"Before this new technology was available, the only way to have curved concave glass was to make curved convex glass and flip it inside-out," says Dávila. "On monolithic or uncoated assemblies, this is not an issue, but when there is a high-performance low-e coating, it was a problem because it meant that the coating would be on surface No. 3 of the [insulating glass unit] instead of surface No. 2.
"Most coatings don't look and perform the same on surface No. 2, so this created visual inconsistencies and created a detrimental impact on the wall performance," Dávila says. Since the company's innovation, bending glass concave with a surface No. 2 low-e coating is possible.