Pulp Studio Engages Designers with Glass Samples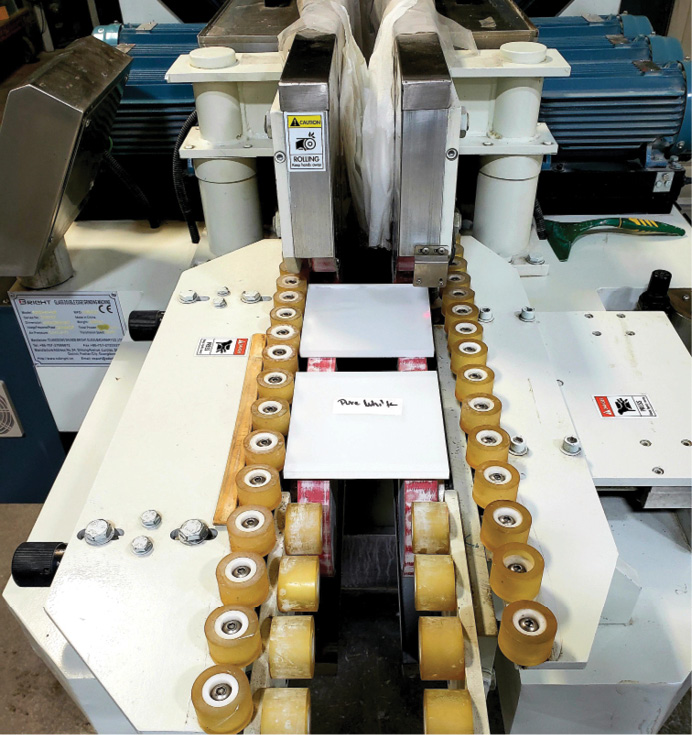 Decorative glass has the potential to make a big statement, but the collaboration between designer and decorative glass fabricator may start at a small scale, specifically with a glass sample, or a small version of the decorative glass product that a client might be interested in using. Glass samples can act as a jumping-off point for a design collaboration, says Bernard Lax, founder and CEO of Pulp Studio.
Getting started
"Once a glass product is selected for visual or performance characteristics, it will many times initiate the conversation between the designer and the supplier to build the specification. The development of that specification can then become a collaboration between us and the design firm," says Lax.
While the studio has a large selection of stock sample products, there's a significant demand for custom products, says Lax. As a result, the company is working on at least 50 custom samples daily, with a delivery timetable of less than five working days, he says. 
Managing timetables
Although important to the design process, Lax also recognizes the investment of time, money and labor they represent. "We accept that samples are an everyday way of our life. Many other companies find that producing samples is disruptive to their production, and that would be an accurate statement even for us," he says. 
The process also requires careful management of schedules and lead times. "The largest challenge is always the timetable," says Lax. "Pulp sends out up to 200 samples a day between resource samples, approval samples and prototypes. Getting all these samples shipped, along with the recording of the project documentation, is a fast-moving process. Running our sample department as an independent entity that has a staff of nine people is also our largest single expense as a company."
How samples get made
To create their samples, the company has a dedicated 'factory within a factory.' "In our proactive approach to samples, we committed to have an independent Micro Factory within our facility that only produces samples," says Lax. "This Micro Factory has every machine that we use for our normal production, such as a small double edger, a sample autoclave, a small water jet, etc. The factory produces their own sample inventory. This allows for more efficient production of samples with a more expeditious commitment from our team."