Mitch Bell, Winco Window Co. Sales Rep, Passes Away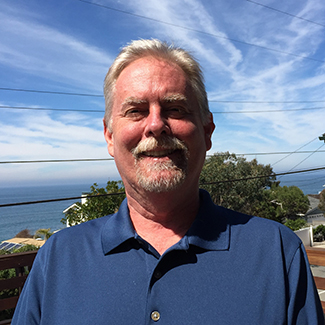 Mitchell "Mitch" Bell, Southern California and Arizona sales rep for Winco Window Co. and owner of Division 8 Designs, recently passed away on March 29 of natural causes. Bell was 57.
Bell has been in the commercial glazing business his entire career, starting as a teenager. Mitchell first started in the stained-glass industry in Los Angeles, moving to open his first business, Moonlight Glass Inc., in San Marcos, California, prior to joining Winco. He started Division 8 Designs in 2015. Bell most recently shared his extensive knowledge of the industry with son Max, who is currently Winco's representative in the region. Max will continue to operate Division 8 Designs.
Bell is survived by his wife, Jenny and sons Maxwell, Samuel, Derek, Trevor, his daughter in law, Sara, and by his three grandchildren, Wyatt, Jameson, and Mylah.
"Mitch was a great friend, an expert in his field and a straight shooter," says Kurtis Suellentrop, vice president of sales and marketing. "He would also spend time sharing his advice and opinions (whether you asked for it or not!). Mitch enjoyed spending time with friends and family riding in the desert. He will be truly missed."