Sisecam's Glass Helps New Housing Complex Blend with Natural Surroundings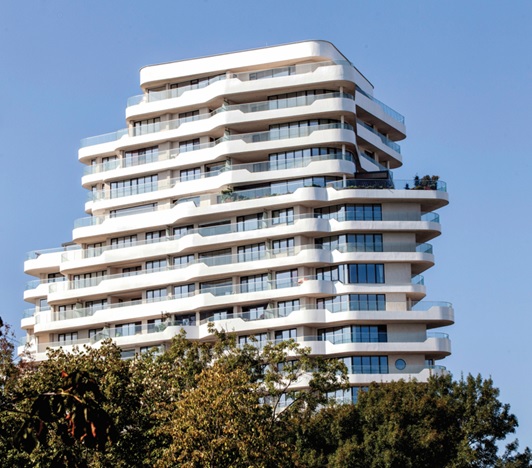 The Flora Panorama is a new a housing complex and located in Burgas, Bulgaria.  Sharenkov Architects designed the building to blend in with the surrounding nature in the city, using Şişecam's solar control low-emissivity flat glass products to accomplish their design goal.
The architecture of the building resembles sea waves diverging in space. Composed of soft curved shapes of glass and concrete, the building volume offers gradual expansions of the floors in the upper parts of the facade. This volumetric play is made possible by complex oval shapes, large concrete consoles up to about 10 feet, and elements such as curved glass railings.
The building has a photovoltaic system installed on the roof, providing electricity for the common parts of the building. The structure is detailed for energy efficiency with an effective holistic insulating system, including bricks with enhanced insulating properties, window profiles, and glazing units with Şişecam solar control low-emissivity glass.