AGC to Refurbish Float Glass Furnace in Belgium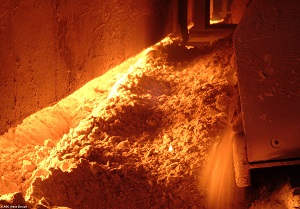 AGC Glass Europe will refurbish its float line at its plant
located in Moustier, Belgium.
After 18 years of uninterrupted production, one of the four float glass furnaces at AGC Glass Europe in Moustier, Belgium, will be shut down to carry out a cold repair, say company officials. This line produces float glass that is destined mainly for transformation into laminated, coated, silvered, varnished and acid-etched AGC glass products and also serves the AGC processing and distribution network.

The float line is planned to shut down in the last quarter of 2019 and is expected to restart production in the last quarter of 2020. "At that time, this refurbished facility will fully support our policy aimed at providing high-performance products and improving customer service, while contributing to a sustainable future," says Philippe Bastien, regional president - building and industrial glass europe.
The float line will be refurbished with advanced AGC technologies, according to the company, significantly improving its performance to meet the highest standards in terms of safety, quality and environment. The design improvements is projected to reduce its energy consumption by 20 percent, with a corresponding positive impact on atmospheric emissions: 25 percent less carbon dioxide and 40 percent less nitrogen oxides. The cold repair is also aimed at an increase of productivity and cost competitiveness of the site.