CRL Systems Offer Long Glass Spans, Simple Install to Luxury Multifamily Project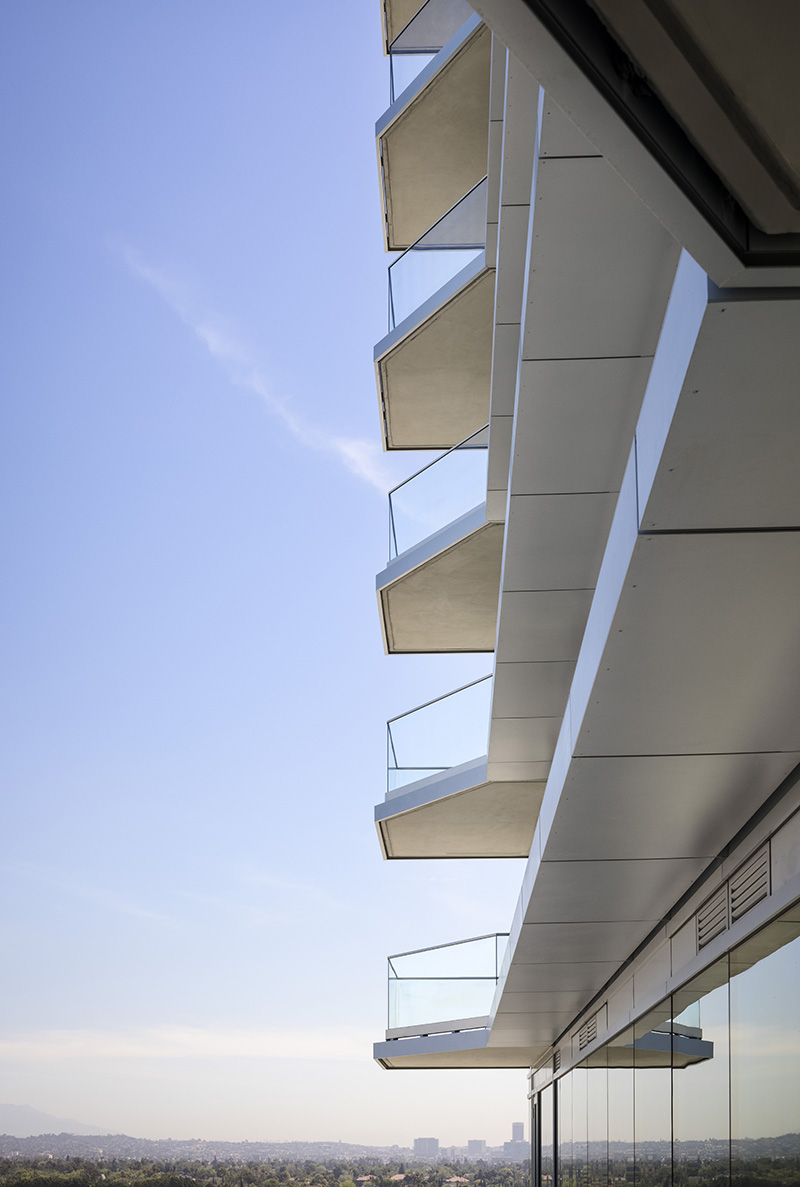 Los Angeles's Miracle Mile is known as a cultural epicenter in the heart of the city. This neighborhood is now home to a luxury, multifamily building called One Museum Square. The 269,000-square-foot high-rise is 21 stories high, and contains several of CRL's glass and metal systems.
Simplifying the install
Architect MVE + Partners' ambitious vision for 295 individual railings required a new design approach to reduce the amount of installation time and labor needed. CRL's design team partnered with glazing contractor Rountree to create a custom, prefabricated glass railing solution. Because this was a new innovation in glass railings, field testing had to be conducted and Rountree worked with the Department of Building and Safety to obtain approval for an alternate material.
The CRL Unitized Glass Railing System presents an entirely new and more efficient way of fabricating and installing glass railings, say officials―in this case, eight floors at a time. The simplified install was as easy as setting the prefabricated glass railing units into core-drilled holes and securing the cap rail to the glass, which made for a safe and clean job site with fewer hazards.
About 3,500 linear feet of CRL Unitized Glass Railing line the exterior of the building. This fabricated railing system includes 9BL of base shoe cladding in brushed stainless steel finish, 1-1/2-inch round cap rail in brushed stainless steel finish, 9/16-inch laminated tempered glass and a Taper-Loc dry-glaze system.
In addition, CRL's Blumcraft Entice Series Entrance System rests on the bottom floor. On the top floor, the CRL Metropolis Post Windscreen System lines the rooftop pool terrace. Additionally, matte black CRL ladder pulls, CRL platinum gates, CRL SPS systems, CRL guardrail and CRL clamps are also throughout the building.