EnduroShield, OmniDecor, Turomas, to Head to Glasstec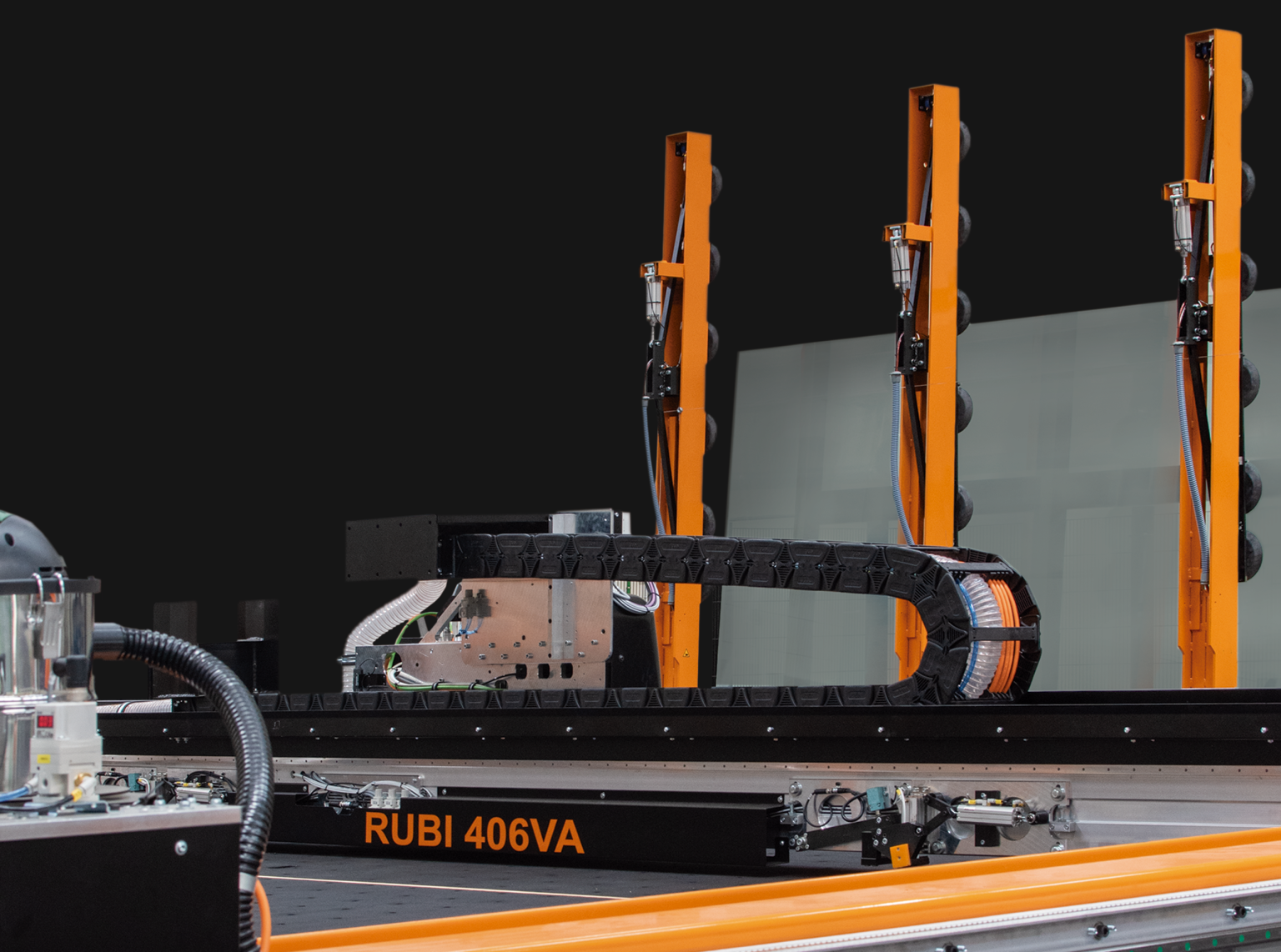 Turomas' Rubi 406VA cutting table. 
Officials from several global glass industry companies recently announced plans to exhibit at glasstec 2022, the International Trade Fair for Glass Production, Processing, Products, to be held Sept. 20-23 in Düsseldorf, Germany. See the complete exhibitor list. 
EnduroShield
Hall 10 Booth A52
EnduroShield officials announced the company will be returning glasstec in 2022 for the first in-person showing of the event since 2018. "The sector had to wait four years to once again experience the wide range of exhibitions on the topics of glass production/manufacturing technology, glass processing and finishing for numerous glass products and applications," according to a company release.
EnduroShield officials will be at glasstec to offer visitors "expert advice and the very latest information on all of the EnduroShield system's features and benefits."
OmniDecor
Hall 11 Booth C20
At glasstec, OmniDecor will spotlight new products, ornaments and glass sculptures, while offering visitors a welcoming environment where they can exchange opinions, experiences, and technical know-how.
A highlight at the show will be the company's new size capabilities for its DecorOpal product. Debuting at glasstec is DecorOpal in a 100 by 126-inch (2550 by 3210-millimeter) slab format. "This format, the biggest marketable size, is the result of the industrial commitment that the company puts at the disposal of glass companies," say OmniGlass officials. "Large sizes promote both productive optimization by reducing the mirrors and the creation of new productive applications, which would otherwise be impossible to make."
Turomas
Hall 15 Booth A22
Turomas will return to glasstec 2022 to present the latest innovations and solutions in glass machinery and software. At glasstec, the company will demonstrate how it is taking a further step into the digital age with a new virtual reality area where visitors will have the opportunity to participate in a unique experience and be transported in just a few minutes to a highly automated installation in a matter of seconds.
At the same time, Turomas Software will be presenting a range of applications that provide a comprehensive solution for the management of storage, loading and cutting of flat glass.