FGIA FENBC Region Industry Summit Roundup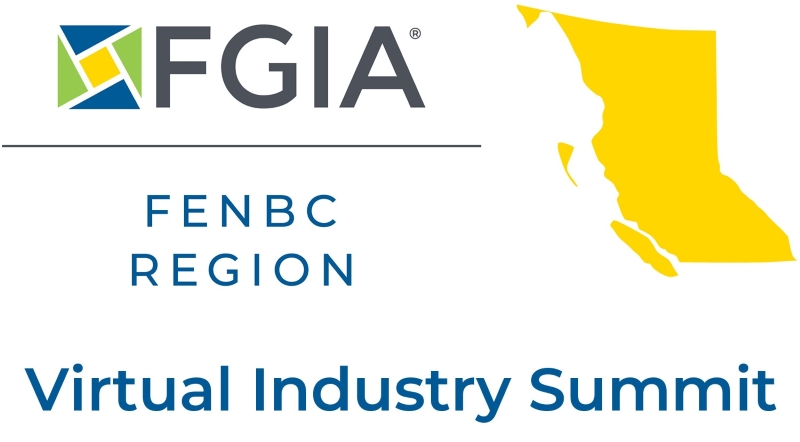 Speakers at the Fenestration and Glazing Industry Alliance FENBC Region 2023 Industry Summit, held virtually on April 12, covered topics specific to British Columbia, including how to manage price escalation in the commercial contracting sector, an overview of available rebate programs for residential window replacement, and insight into the work being done by WorkSafeBC.
"Because FGIA is committed to addressing issues within BC that are of high importance to commercial glazing contractors and residential window manufacturers alike, this one-day event featured content for both of those sectors whose needs are top of mind for the association," says FGIA Executive Director Janice Yglesias. 
Price Escalation
During the commercial track session, Tyler Galbraith of Jenkins Marzban Logan presented "Managing Price Escalation and Other Contract Considerations" and gave general legal suggestions for managing expectations, understanding contracts, and the importance of documentation on a project.
"Since the pandemic, price escalation has been significant when it comes to the cost of construction and related materials. In BC, the court isn't going to help you out of a bad deal," notes Galbraith.
Window Rebates
Those with more residential interests learned about leveraging BC window replacement rebates within the sales process and the Home Performance Stakeholder Council contractor network qualification for their installer teams. This was led by co-presenters Grant Moonie of the BC Ministry of Energy, Mines and Low Carbon Innovation and Greg Bloom of the Home Performance Stakeholder Council.
One important requirement for the program is that the installer needs to be part of the Home Performance Contractor Network, a database of retrofit contractors in BC that meet specified trade designation and training qualifications and are subject to ongoing review and quality assurance checks. Companies registered in the HPCN are required to submit business documentation, submit references, agree to a code of conduct, and complete industry best practice training. The companies and their employees are regularly reviewed for quality assurance and up-to-date qualifications.
Workplace Safety
Participants heard about the construction industry's workplace health and safety initiatives under WorkSafeBC, as presented by Dave Baspaly, president, and Grant McMillan, strategic advisor, Council of Construction Associations.
Code Developments
The Code Talkers panel discussion addressed changes within the Part 9 residential building code requirements and Part 3 commercial building code requirements. Another session featured a panel of industry experts who discussed window fall prevention as well as the requirements for window opening control devices and challenges and considerations for balancing fall prevention with emergency escape and rescue in BC and national codes.