FHC Receives U.S. Patent for Unitizing Clamping Gasket for Heavy Glass Entrance Systems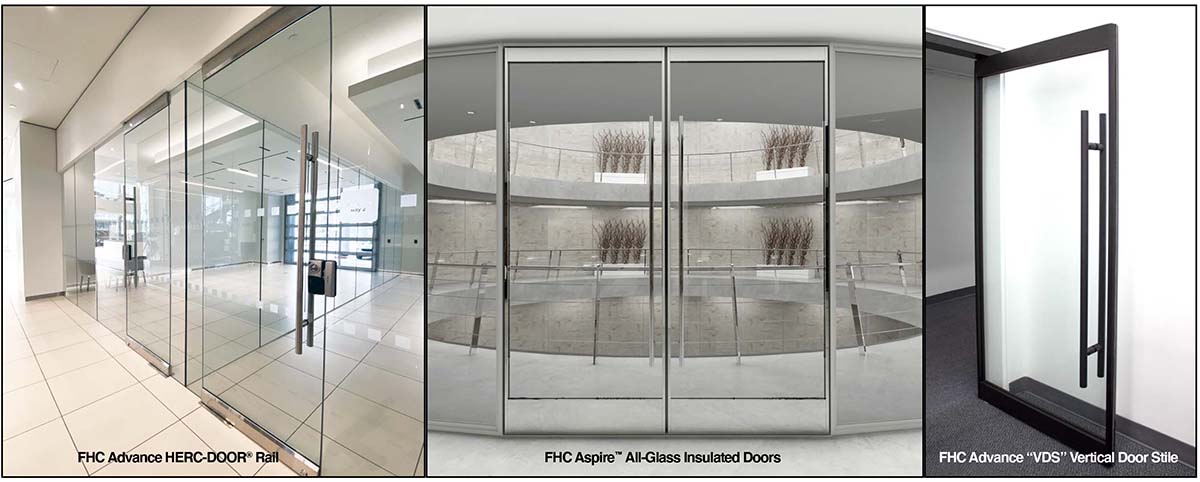 The Frameless Hardware Co. announced that the United States Patent and Trademark Office officially awarded U.S. Patent Number 11,187,323 to the FHC Unitizing Clamping Gasket.
Designed, engineered, and manufactured in the U.S., in the company's Southern California facility, the new concept brings a welcome improvement and versatility to dry-glazed glass entrance systems.
The new FHC Unitizing Gasket eliminates the hassle of manually holding clamping jaws open and prevents components from falling out of door rails and other systems while affixing to the glass panel. Customers will appreciate how the unitizing gasket holds all the moving parts together, say company officials, making door assembly an easy task.
Additionally, the securing technology's increased glass bite improves holding strength and its concealed actuation hardware allows for uninterrupted hardware mounting, evenly distributing clamping pressure, and superior service life in harsh environments. Made from high-quality engineered silicone elastomer, the proprietary continuous gasket prevents water and cleaning agents from infiltrating the mechanical components of the hardware system.  
The patented design is now standard in the company's comprehensive offering of Herc-Door Frameless Door Rail Systems, VDS Vertical Door Stile Systems, Aspire All-Glass Insulated Doors, and will be utilized in all FHC Entrance System product development moving forward—an organization-wide move to maintain the company's commitment to increased quality and ease-of-installation across all product lines.
"The market is saturated with companies offering incredibly slight variations of the same dated product design—that's the way it's always been done and the easy route," says Barry Sutherland, senior vice president of sales at FHC. "We entered this industry to break that cycle and re-introduce consistent product innovation as a mainstay of American manufacturing to the glazing industry. This patent legitimizes that intent and commitment and hopefully inspires others to follow suit."