Final Schedule Announced for 2023 FGIA Annual Conference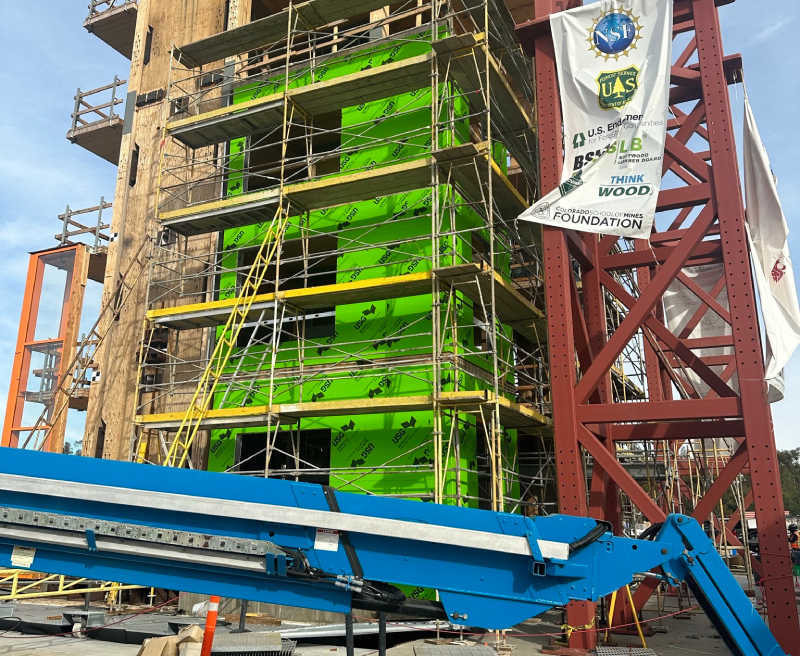 The final schedule has been released for the 2023 Fenestration and Glazing Industry Alliance Annual Conference, to be held February 13-16 in Coronado, California. The event includes several hands-on experiences for those participating on-site. Sessions will include an optional tour of a seismic shake test site and a hardware demonstration.
On-site event details
Conference participants are invited to visit the site of a groundbreaking industry seismic test located on the north side of San Diego. The Natural Hazards Engineering Research Infrastructure TallWood project features a shake table testing of a full-scale resilient 10-story mass-timber building. Up to 50 FGIA conference participants will have the opportunity to tour the site and facilities for an up-close view of the NHERI TallWood project on Monday, February 13. Those who attend will be able to view the lower floors of the building, where different nonstructural wall subassemblies are located.
A 90-minute hands-on hardware workshop will allow conference participants to view and perform various tests referenced in FGIA standards, such as AAMA 920, 925, 701/702, 901, 902, 906, and Technical Bulletin 03-12. At the end of the demonstration, each participant should have a better understanding of the FGIA standards critical to the performance of hardware. The tests will be performed at seven stations with 10 minutes allotted for each.
"We are pleased to share several interactive elements at this conference by featuring unique experiences for in-person participants," says Florica Vlad, FGIA meetings manager. "I am especially looking forward to commending several of our members during the awards banquet, which falls on Valentine's Day and is themed accordingly."
Registration for the in-person experience or virtual access to the FGIA Annual Conference is available.