Glaston Production Facilities Maintain Full Operation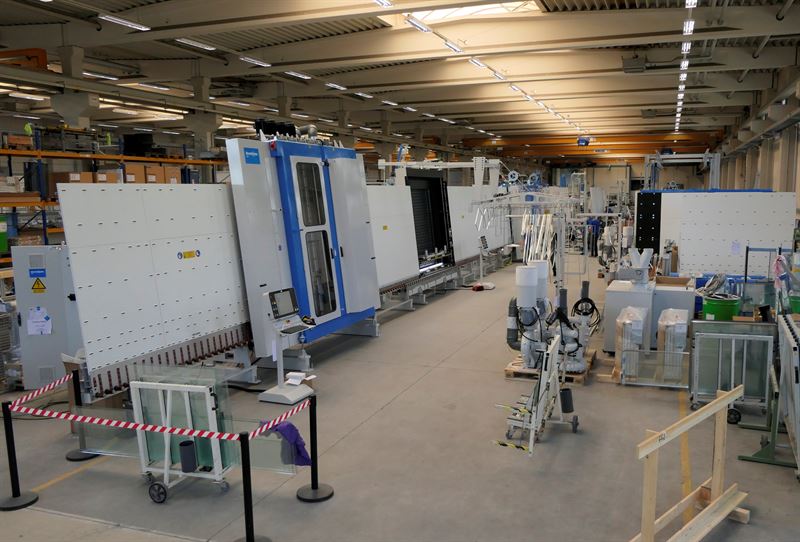 Despite conditions caused by COVID-19, all Glaston production facilities in Finland, Germany, Switzerland and China have successfully maintained operations, say company officials. From the early stages of the pandemic, Glaston's focus has been on securing the operations, the safety of employees and on continuous support of customers, say officials. Machines and lines for processing architectural, automotive, solar and appliance glass will continue to be delivered to customers around the world.
Access into Glaston's production facilities is prohibited for external visitors such as suppliers, and goods transfers are handled outside of the facilities. For Glaston employees, extensive protective measures, new hygiene guidelines and stricter cleaning procedures have been introduced in the offices and productive areas, and Glaston workforce is paying increased attention to generally applicable safety distance recommendations.
Thanks to the functioning logistics of Glaston's suppliers, the required individual parts or components for the machine assembly are available in all production plants and operations have continued without hiccups. In Germany, the company's unit for machinery for insulating glass manufacturing and handling equipment is running at full speed.  
Glaston's employees worked hard to ensure that all orders are delivered and installed, say officials. Regarding installations, Glaston continues working as planned at the sites not listed by authorities as being in risk areas. This applies to the delivery of new machines and equipment, as well as service and maintenance work. However, today most of Glaston's machines are available through remote connections, which makes it easier to provide instant online support.
Individual customer meetings are increasingly held via video conferences. In the service area, Glaston's local services contacts are all available. In addition to existing online customer service support, Glaston has opened a 24/7 online service that can be contacted outside normal office hours at service.finland@glaston.net.
For spare parts, the online spare part catalogues are available for spare parts services. All Glaston delivery centers are fully operational for the spare parts deliveries.
Wherever possible, all administrative staff have been working from their home offices since mid-March. Glaston still has no reported COVID19-cases to date, says the company.