National Glass Association Announces New Board Terms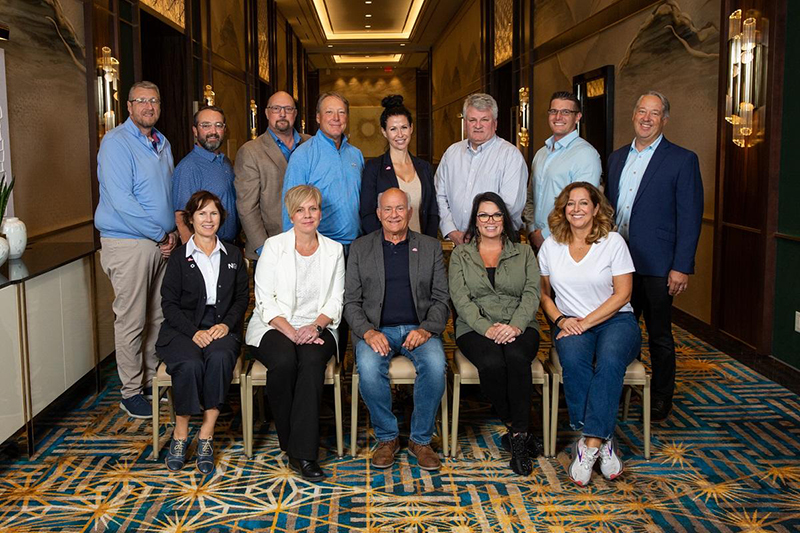 The National Glass Association announced that new board officers and members took office for the 2022-23 term on Oct. 17, prior to the start of GlassBuild America: The Glass, Window & Door Expo in Las Vegas.
The 2022-23 board
Board officers for the 2022-23 term are Chair, Brian Hale, Hale Glass Inc., Placentia, Calif.; Chair-elect, Ron Crowl, FeneTech, Aurora, Ohio; Treasurer, Rick Locke, Montana Sash & Door, Bozeman, Mont.; and Immediate Past Chair, Guy Selinske, American Glass & Mirror, Prior Lake, Minn.
Joining the board are Tara Brummet, Vitrum Glass Group, Langley, BC, Canada; Syndi Sim, Diamon-Fusion International, Irvine, Calif.; and Kyle Sword, Pilkington North America, Toledo, Ohio.
Returning board members are Denise Bardwell Baker, Spring Glass & Mirror, Spring, Texas; Tim Kelley, TriStar Glass Inc., Catoosa, Okla.; Silas Koonse, Koonse Glass Co. Inc., Columbia, Mo.; Courtney Little, Ace Glass, Little Rock, Ark.; Jodi Martinez, AllStar Glass Co. Inc., Spokane Valley, Wash.; and Jim Stathopoulos, Ajay Glass, Canandaigua, N.Y.
Who is departing the board
Departing the board are Darijo Babic, Guardian Glass, Cathie Saroka, Goldray Glass and Doug Schilling, Schilling, Inc. Saroka and Schilling both served on the NGA board since 2018, with Schilling transitioning to the NGA board from the Glass Association of North America (GANA) board when GANA combined with NGA that year. NGA appreciates their service and leadership.