NGA Recognizes Thom Zaremba and Chuck Knickerbocker at NGA Glass Conference: Long Beach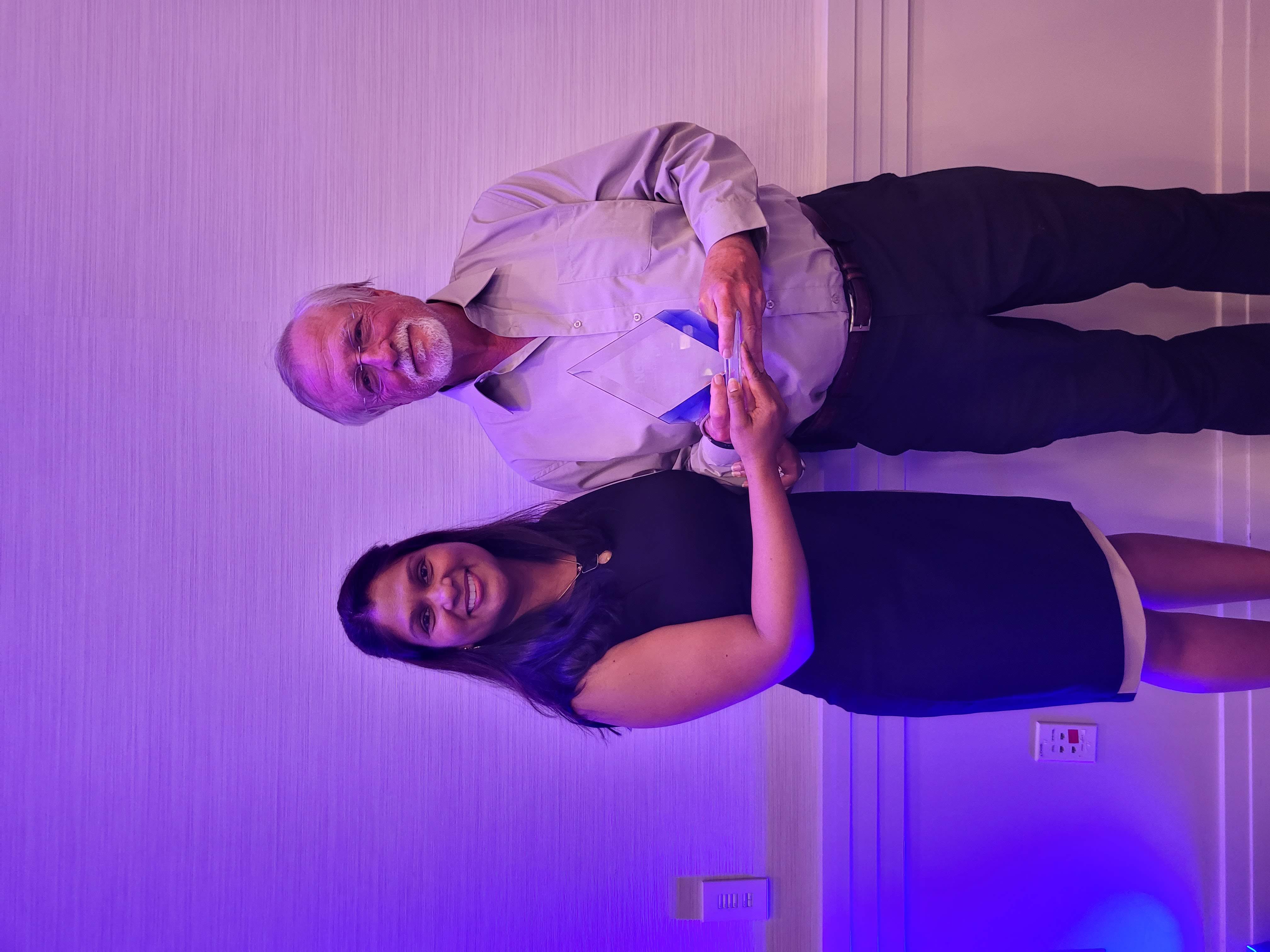 Thom Zaremba, NGA code consultant, partner at Roetzel & Andress and overall "defender of glass," was named the recipient of the 2022 C.G. Carney Award during the National Glass Association's NGA Glass Conference, held last week in Long Beach.
The award is named for Charles Gregory Carney and was established in 2014 after his death. Greg Carney served as the Glass Association of North America's Technical Director for more than two decades. He was heavily involved in all matters which influenced the glass and glazing industry, whether it be standards and codes, technical manuals, best practices or educational glass information bulletins.
"The C. Gregory Carney award is the highest honor the association has to give," said NGA Technical Director Urmilla Sowell, during the award presentation. "It is an award that is given to an individual who is involved within the glass and glazing industry and not just within the association. This award is for an individual dedicated to advancing glass, promoting and advocating for our industry while demonstrating the Association's mission and values within the industry: doing what is right for the industry as a whole." 
For years, Zaremba has served as a leader in representing and defending the glass industry in the face of complex and rapidly changing standards. He has taken particular leadership regarding the ANSI Z97.1 Standard - Safety Glazing Materials Used in Buildings - Safety Performance Specifications and Methods.
"He set up new committees when the chair, secretary and even the secretariate abandoned the committee working group after a heated debate and confrontation," recalled Sowell. "[Zaremba] moved quickly as he recognized how critical the ANSI Z97 standard was, not only to this group, but to the world. He identified members and convinced them to step up, take the challenge of leading and supporting the committee, acted as their mentor, tutor and guide through the processes – all to get the committee back on its feet and running again."
Volunteer of the Year
The NGA also presented the 2022 Volunteer of the Year award to Chuck Knickerbocker. Knickerbocker is curtain wall manager at Allegion, PLC, and has been a leader across NGA's task groups and committees, and in legacy Glass Association of North America activities.
Throughout his work on committees and task groups over the years, Knickerbocker has brought "attention to detail, persistence and creative solutions to problems," said Aaron Thompson, the chair of the NGA Fenestration Committee, and principal research engineer at Viracon.
Knickerbocker was a leader at the BEC Technical Committee at GANA, and he chaired the task group for the Commercial Fenestration Systems Manual. "This was a task group of 42 volunteers," Thompson said. "The task group began in 2008 and published in 2021."
Knickerbocker was also chair of the task group for the Thermal Bridging Considerations at Interface Conditions Design Guide, which is now available for download.
Read additional coverage from NGA Glass Conference: Long Beach