Pulp Studio Transforms Hotel Exterior into Glowing, Gold Facade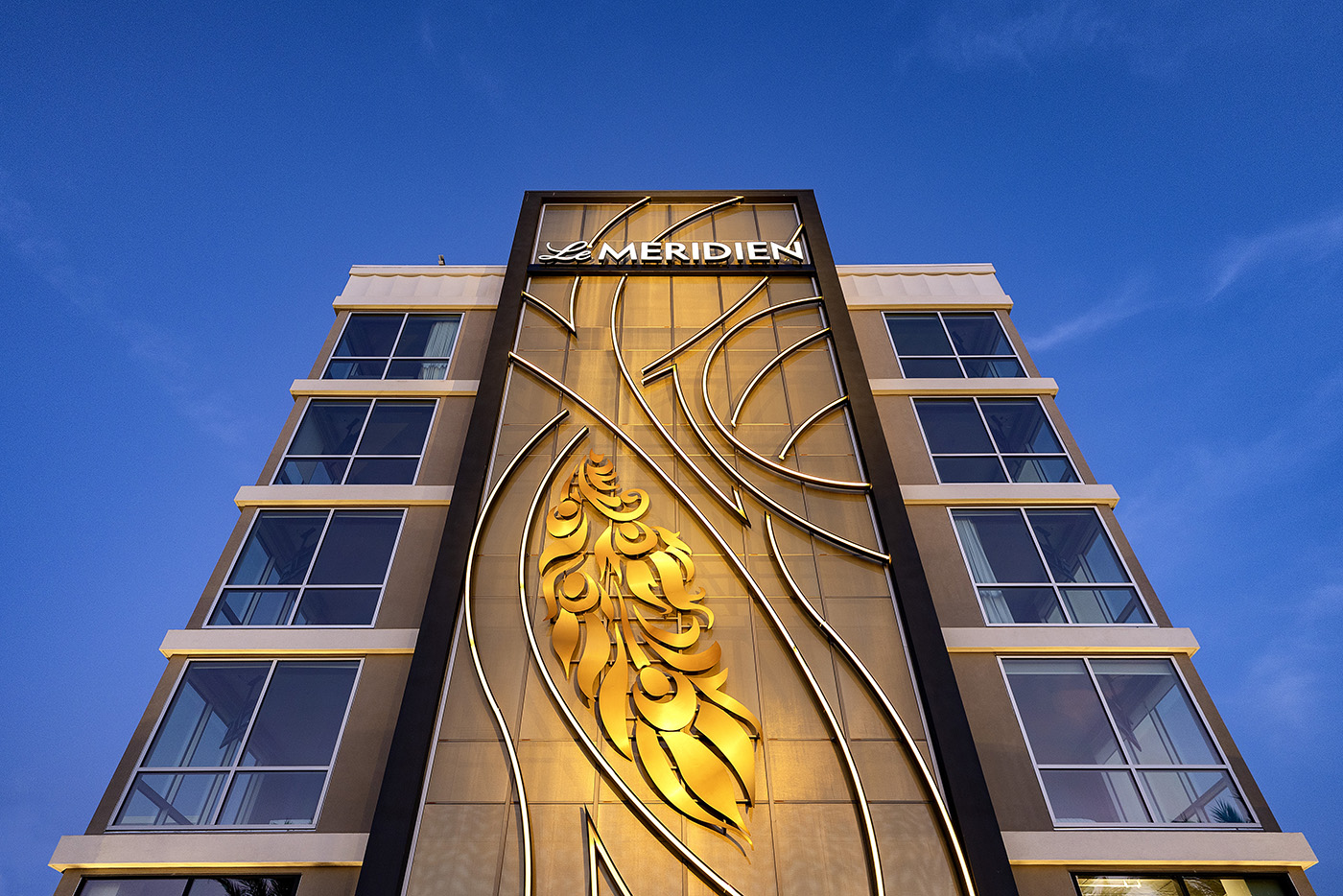 Courtesy of AO Architects. Photography by Jim Bartsch.
The Le Méridien Pasadena Arcadia is a four-star hotel that combines modernist features with Art Deco elements in its design. Inspired by the nearby Santa Anita race track, the facade of the building incorporates Pulp Studio's Chromavision Gold glass elements that glow at night against the stunning San Gabriel Mountains. The hotel's ground floor is made of vision units that combine Gold Chromavision and a high-performance low-emissivity glass.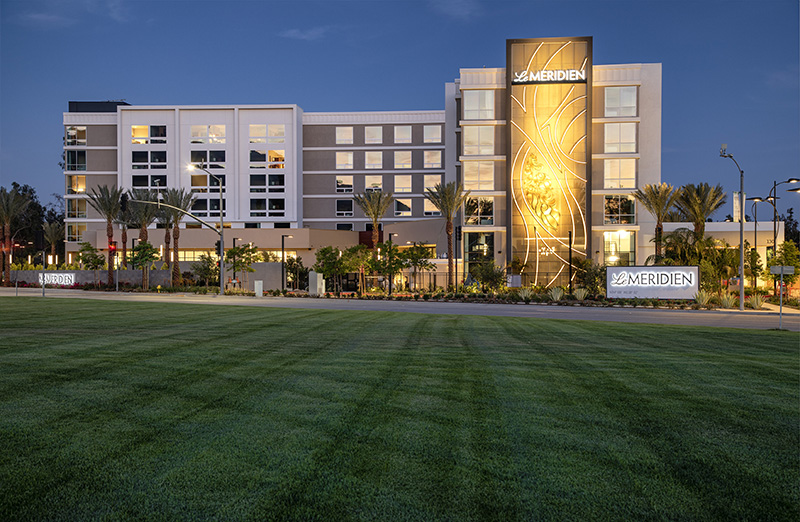 Chromavision has a futuristic composition that is both appealing to the eye and efficient in its performance, say company officials. The transparent material adds a unique, reflective, metallic aesthetic to any façade while reducing solar heat gain. Additionally, Chromavision allows those inside the lobby bar to view the beautiful grounds outside, while the solid gold upper panels hide the structure behind them.