Sustainable Geometric Façade Incorporates YKK AP Thermally Broken System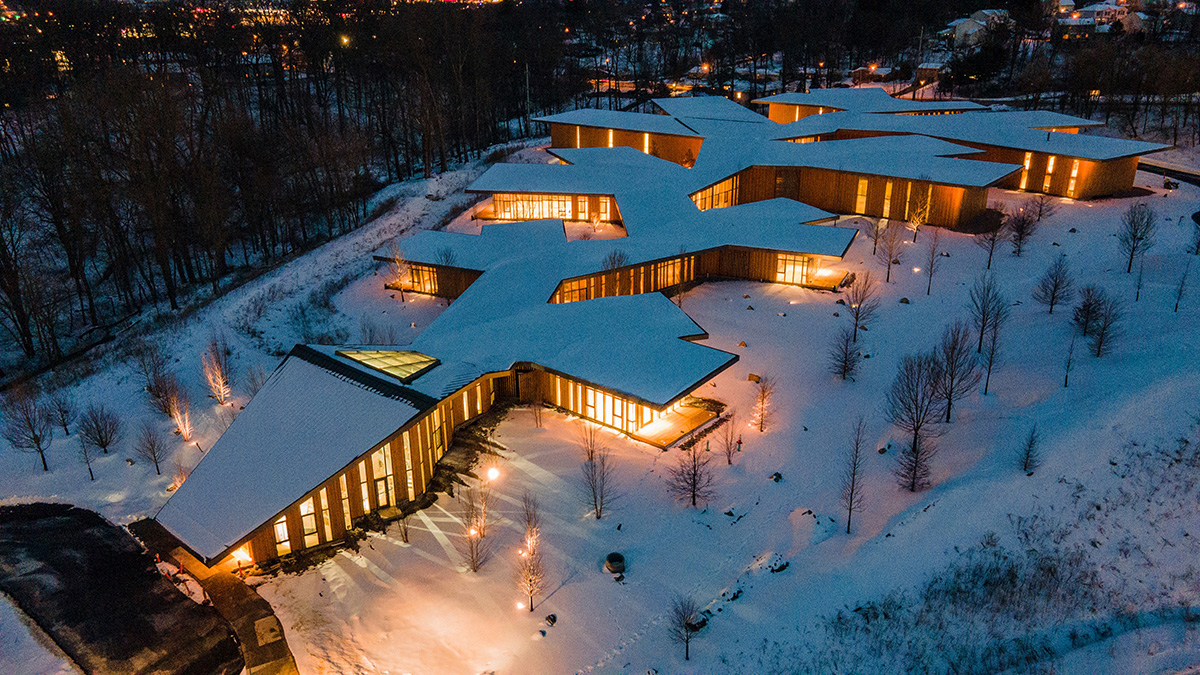 The geometry of the new JST Production and Engineering Center is striking, with more than 70 corners inside and out. Designed by Ryuichi Ashizawa Architects, the building, located in Swarata Township, Pennsylvania, represents a deep connection to nature, taking inspiration from tree roots. Its expansive single-level timber and glass design includes several systems from YKK AP.
As the building flows back, it becomes taller and wider to represent this growth. This series of connected wood structures reveal an unexpected, novel and yet sustainable design approach using poplar laminated beams, deep roof overhangs, flow-through ventilation and a floor-to-ceiling glass exterior, composed of 40 percent glass. The wood components of the building are impressive, having been cut, milled and assembled individually, so none of the 5,000-plus pieces used are alike.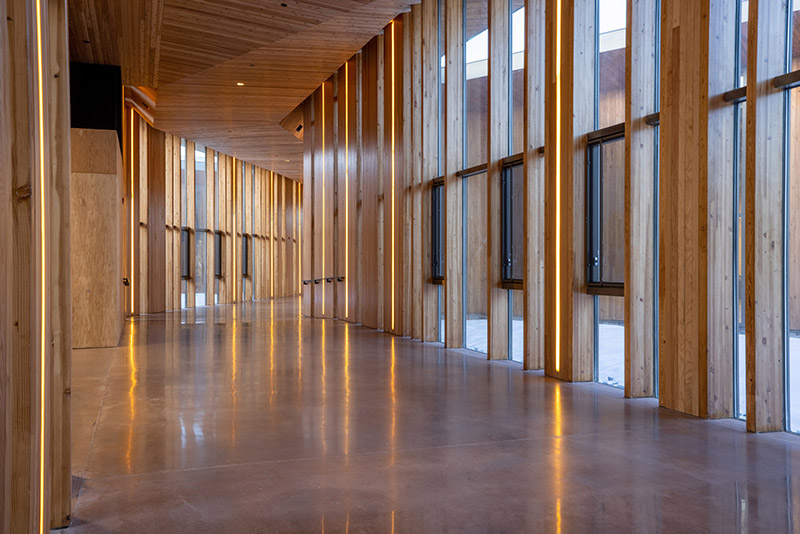 A project of this magnitude, with intricate timber and glass design detail and aggressive sustainability requirements, meant that all parties collaborated often to identify challenges and overcome them. Many challenges were noted by local contractor B+D Builders, including the site gradation, soffit pitch, and long beam spans. However, the most notable feat of glass and glazing engineering was YKK AP's creation a thermally broken veneer wall system. This innovative solution was born out of the need to create a seamless sightline and extend the flow of the timber to the frame of the building,
In addition the 750 XT Veneer Wall System, YKK AP contributed several of its systems to the project, including its YCW 750 XT Curtain Wall, YES SSG TU Vent and MegaTherm XT thermal entrance doors in a champagne painted finish. Hershocks Glass Inc. was the glazing contractor.