Vitrum 2023 Welcomes Over 7,000 Visitors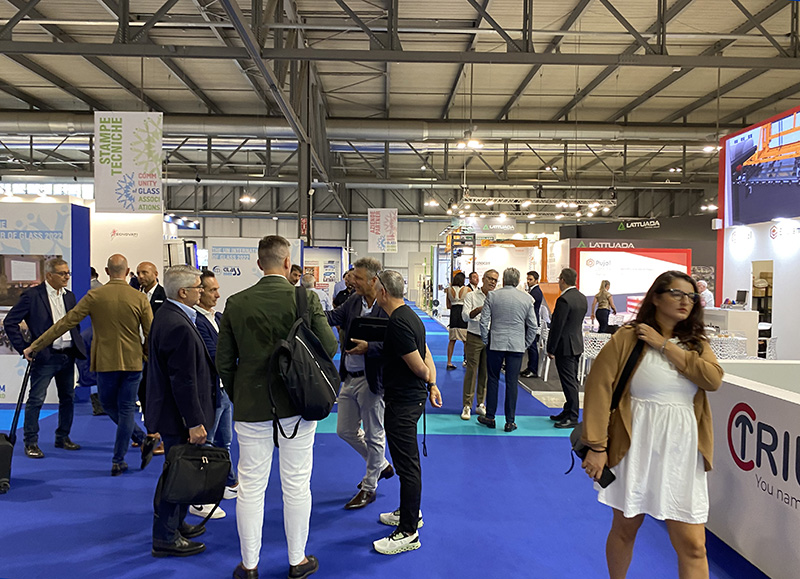 The 23rd edition of Vitrum, the international trade show specialized in machinery, equipment and systems for flat glass, concluded Sept. 8. More than 7,200 visitors met with 204 exhibitors over the four days of the fair, an increase of 46% over the previous edition in 2021. Based on country of origin, 50.2% of attendees at Vitrum 2023 were Italian, and 49.8% international, from approximately 90 countries, evidence of the show's international reach.
Vitrum Stats

7,200 visitors

50.2% Italian

49.8% International

90 countries
Closing remarks from GIMAV and VITRUM President, Dino Zandonella Necca
"We experienced five full days of appointments, meetings and talking shop along with the companies we hosted and the many visitors who traveled to the pavilions of Fiera Milano Rho to see for themselves what the glass processing industry has to offer in terms of innovation, research, design and attention to detail.
Vitrum 2023 was once again a showcase for all the participating companies, from Italy and beyond, that represent the sector's excellence at the international level. We are pleased with the fact that so many companies consider the show a standing appointment, to be honored one edition after another, returning here to display their finest products, and we are equally pleased to have welcomed new exhibitors, above all from beyond our borders. This strengthens our positioning as an exhibition hub of reference for the entire international market."