Back to GlassBuild
In-person investment and innovation, in Atlanta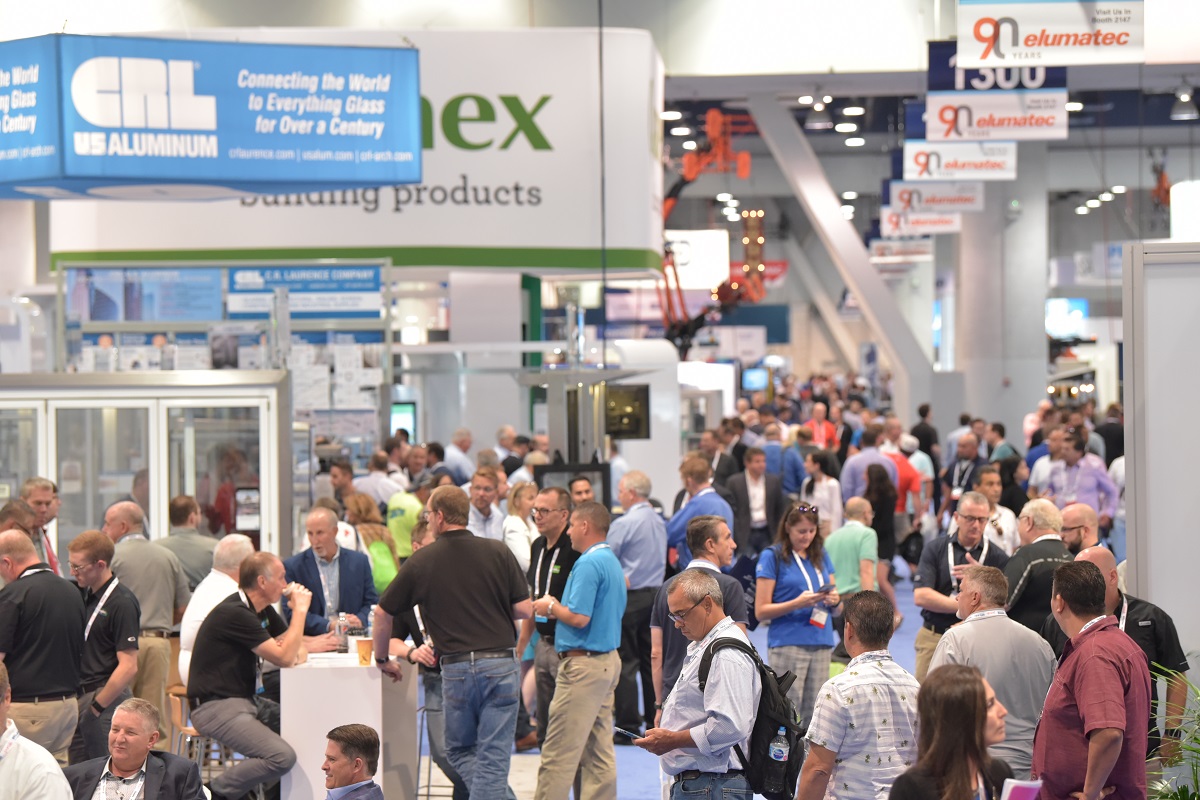 The GlassBuild America 2018 show floor
After more than a year of virtual collaboration, the glass and fenestration industries will return to in-person learning, connecting and investing at the 2021 GlassBuild America: The Glass, Window & Door Expo, scheduled for Sept. 13-15 at the Georgia World Congress Center in Atlanta.
Nicola Lattuada, partner, Adelio Lattuada Srl, and president, Lattuada North America

"This year we expect an extraordinary edition. After so many months of restrictions and conference calls, it's really time to meet in person, sharing ideas and projects for the future." 
Danik Dancause, marketing operations manager, Walker Glass

"When the pandemic hit, the glass industry got creative. We turned to technology to stay connected and continue operations and it kept us going through the crunch, but we clearly saw some limits with virtual meetings. People need human contact. GlassBuild 2021 is an important part of getting back to a normal, and it is a celebration of the resilience shown by the glass industry." 
The show will host about 300 exhibitors over more than 115,000 square feet of exhibit space. GlassBuild America is organized by the National Glass Association and is the largest annual gathering place for the entire glass, window and door industries in the Americas. Per organizers, it is the key event in the Western Hemisphere where buyers and sellers meet and learn how to solve their most pressing challenges.
Exhibiting companies have spent the previous year developing new product solutions to address their customers' top concerns, and these innovations will take center stage at GlassBuild.
Robert Struble, brand and communications manager, Vitro Architectural Glass

"For the last two years, companies like us have been developing new products, new services, new processes and new technologies. GlassBuild will be the one place glaziers, fabricators and window makers can go to catch-up on all changes [to the industry] at once, saving themselves a tremendous amount of time and reducing the risk of lost opportunity. I believe this is one show that can't be missed." 
Visit GlassBuild.com for the latest updates
GlassBuild Product Trends and Innovation
Research, development and new product investments didn't miss a beat during the pandemic. Suppliers from all segments of the glass and fenestration industries are poised to introduce and promote recent innovations and essential solutions during the return of North America's largest glass and fenestration industry event, GlassBuild America, set for Sept. 13-15 in Atlanta.   
"We spent the last year working to provide better solutions for our customers with respect to increasing productivity and reducing downtime and are eager to share with the industry. For fabricators looking to grow, this show is a must-see event or they will be left behind," says Mike Willard, CEO and owner, Salem Fabrication Technologies Group Inc.
The following pages highlight trends that are driving development in all segments of the industry, and showcase a selection of products, machinery, equipment and other industry solutions set for display in Atlanta.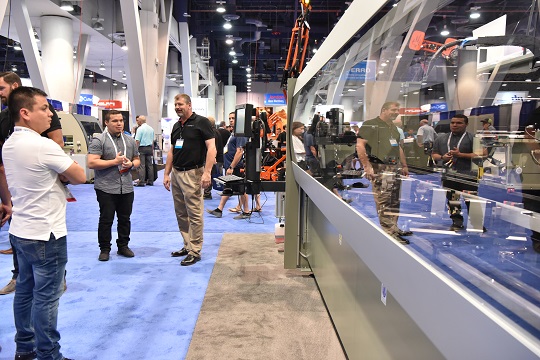 Trending

Labor-saving solutions

Automation

Flexibility

Low maintenance
The past 18 months presented glass fabricators with a bevy of production challenges, from health and safety concerns on the factory floor, to difficulty getting parts and service, to rapidly changing market demands. To address those challenges and more, many fabricators looked to accelerate the already-driving trends toward increased factory automation and integration, and improved production efficiencies.
"The pandemic leaves us with an even greater conviction that automation applied intelligently and wisely to production can offer valuable help," says Nicola Lattuada, partner Adelio Lattuada Srl, president, Lattuada North America Inc. "Everyone now is looking for reliable, strong, solid, flexible, trustworthy, easy, low-maintenance, fast, high-production machineries. In these times of uncertainty, being able to rely on such products gives the company the possibility to better plan their production, to shorten and keep good delivery times, and [keep costs] under control."  
Machinery and equipment suppliers at GlassBuild America are promoting their range of solutions for smarter factories to help customers address their top challenges—chief among them, labor. Customers are looking "to improve efficiency and throughput without adding labor," says Chris Kammer, marketing coordinator, A+W Software North America.
"Besides the obvious shortage of glass and the international shipping headaches, everyone needs people," says Dan Reinhart, president/owner, Salem Fabrication Supplies. "Businesses and production staffs are being taxed with lack of qualified people willing to work in the manufacturing sector."
In the face of such labor challenges, fabricators are being pushed to increase productivity and quality to help accelerate production times, reduce remakes and avoid costly delays. "The top needs of our customers due to the labor shortage are automation and equipment that can produce quality glass at high speed," adds Mike Willard, CEO/owner, Salem Fabrication Technologies Group Inc. "We are working on and offering automation solutions that will help repurpose head count."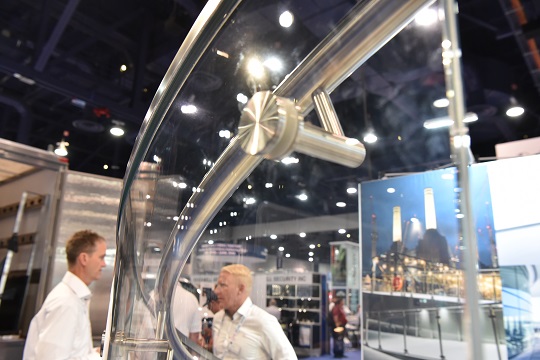 Trending

Occupant comfort

Energy efficiency

Ecological responsibility

Operable systems
Industry experts say that glass and components are being asked to do more, in terms of design flexibility and sustainability.
After a year that required us to rethink interior spaces, Stephen Balik, director of architectural sales and marketing, GGI, says designers are reimagining functionality and flexibility, opting for moving glass walls to allow for an adaptable working space. "We are seeing more and more office buildings being designed with operable glass wall systems incorporated in the building envelope to allow the building occupants larger views and ease of access to the outdoor environment."
Complex glass continues to be critical, says Tim Nass, Safti First's vice president of sales. "Code compliance, design flexibility, additional performance criterion like; acoustical, thermal, security. The architects want a product that can provide all of these features and do it in a manner that provides aesthetic continuity with the building components that comprise the entire design."
Increased glass performance may also come in the form of glass coatings, says Syndi Sim, vice president, marketing and business development, Diamon-Fusion International, who sees the potential for a rise in the commercial applications of the company's coatings, which help prevent water damage and environmental stains.
Major among glass performance requirements will be energy efficiency, says Mark Seeton, vice president, sales, Vitro Architectural Glass. "Increasingly stringent energy codes and the drive to achieve Net Zero status are ... pushing overall building performance targets forward―and glass will be part of that solution, from [Building Integrated Photovoltaics] glass to highly insulated building envelopes."
Bird-friendly glazing continues to grow, says Danik Dancause, marketing operations manager, Walker Glass, largely pushed by legislation passed at the local level in North America. Ecological responsibility will increasingly include green manufacturing as well, he says, spurred in part by LEED regulations. "Under LEED v4.1 projects may earn an additional point under option 2 of the credit if the selected material has EPD documentation that shows improvement over the previous version. This gives an incentive to architects to select material from manufacturers who are improving their manufacturing process."
Metals, Systems + Hardware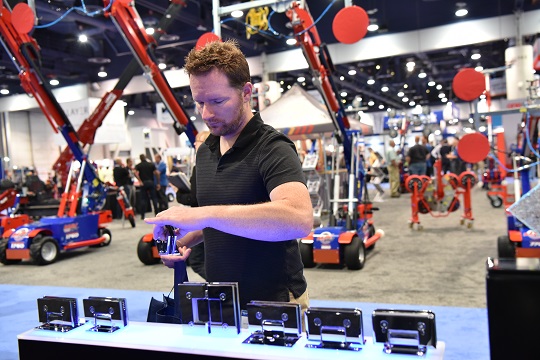 The trend of larger and more complex glass is creating innovations for metal, systems and hardware manufacturers and suppliers. "The larger the glass size, the sleeker the design," says Barbara Haaksma, senior vice president, marketing, C.R. Laurence Co. "Whether used wall to wall or floor to ceiling―or both―large glass panels are paired with increasingly narrow frames, stiles and rails that suit the intended purpose while also maximizing design and performance."
Similar to architectural glass suppliers, Haaksma says the drive for more indoor-outdoor design elements, prioritizing unobstructed views for occupants, is driving the trend for minimal framing.
Systems by Q-Railing, Wagner Companies, and Frameless Hardware Co. also underline the continued importance of ease of installation, as well as the potential for prefabrication, to improve lead times.
Looking toward what comes next, Mirjana Komadina, vice president, product design and development for C.R. Laurence Co., says an increased focused on NFRC-certified energy-efficient products will be important, in addition to prioritizing materials that are naturally resistant to bacteria, and the rise of minimal touch or touchless smart hardware.