StormMax® Hurricane-Resistant Storefront | Oldcastle BuildingEnvelope
Oldcastle BuildingEnvelope launched the StormMax® Hurricane-Resistant Storefront series, a fully upgraded framing system that stands up to wind, water and projectiles, achieving Category 5 storm protection. The series is offered in three models—FG-5700 StormMax®, FG-5750 StormMax® and FG-5750T StormMax®—to meet a range of customer needs. 
 

Key Features

Simplified anchoring options allow for faster, easier installations.
Pre-glazing reduces labor costs and accelerates installation.
Inside glazing capability is ideal for dense urban areas and above-grade applications.
Aluminum reinforcing option is lighter, easier to work with, and easier to drill.
A broad offering of hurricane-impact- tested interlayers to weather what each job demands.
Impact ratings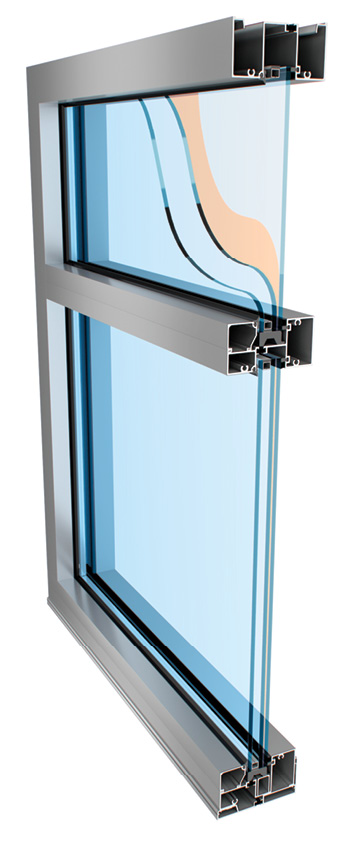 The series meets the most stringent impact codes, including: small and large missile impact tests – up to Missile Level D; ASTM E1886 and ASTM E1996; Category 5 Wind Zone and Florida HVHZ; Florida Building Codes TAS 201, TAS 202, TAS 203. OBE offers easy, on-demand access to Texas Department of Insurance (TDI) and Florida Product Approval (FPA) product evaluations for quicker bid submissions.  
From specification to delivery
Because OBE fabricates both the StormMax® storefront series framing and a wide variety of glass infills, the company's single-source capability allows them to streamline the process and provide customers with access to the options that best fit their design, budget and timeline. Additionally, customers can save time and money by customizing their system — from the glass infill, to a variety of simplified anchors and mullions, to various reinforcement options — to achieve the protection they need without over-engineering. 
Product details
The StormMax® storefront features a screw spline assembly and features extruded water deflectors. The storefront's anchoring flexibility is dependent on wind loads with no special engineering required for standard substrates. StormMax® storefront design allows for aluminum reinforcing to balance added strength with ease of installation and is designed to seamlessly integrate with OBE's standard StormMax® entrance system. It is available in an array of architectural paint colors and anodized finishes.
Learn more about the StormMax® storefront series at obe.com.