Top Metal Companies 2019 | Growth

Project Spotlight
MILLERCLAPPERTON | United Therapeutics Unisphere, Silver Spring, Maryland
Innovation: Metal is used prominently throughout the Unisphere, a net-zero-designed six-story building from EwingCole. To meet sustainability and performance goals, the building features 3,000 photovoltaic panels, a high-performance curtain wall with electrochromic glazing, an automated natural ventilation system, daylight harvesting and more. MillerClapperton provided metal composite and perforated metal panels for the high-performance building façade, including a metal wall that curves around the face of the building. Zeke Miller, president of MillerClapperton, says it was difficult for the company to fabricate perforated panels that were consistently rolled to the same radius. "We use templates to ensure every panel is correct, in addition to double-checking to see if adjacent pieces line up properly with each other before they leave our facility and are delivered to the jobsite," he says.  
Metal & Glass: The project features 108,000 square feet of 4-millimeter metal composite material panels with a fire-retardant core and 16,500 square feet of perforated metal panels from MillerClapperton. Frener & Reifer America Inc. supplied the curtain wall systems—an inclined unitized façade at the atrium and exterior and multiple stick system façades. Sage Electrochromics Inc. supplied its electrochromic glass for the project.
How did sales in 2019 compare to 2018?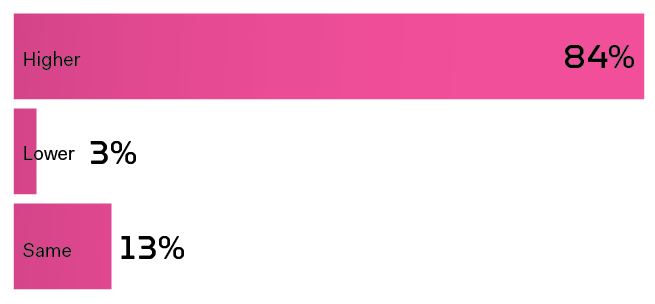 In which region(s) have you seen the most growth in 2019?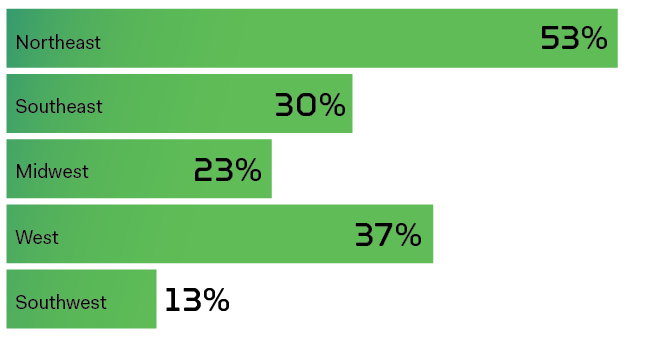 What are your company's future expansion plans?

2018 proved another year of growth, according to the companies on the Top Metal Companies industry ranking. Eighty-four percent of responding companies reported higher sales than in 2017, up 5 percent from last year's report. By region, companies again reported the most growth in the Northeast, with the West as a distant second.  
Companies reported future capital investment and expansion plans that paralleled last year's numbers. Ninety-four percent of reporting companies made capital acquisitions in the past year. Some of that investment includes major plant upgrades and additions. 
"[Tecnoglass] is carrying out enhancements at its glass and aluminum facilities to increase production capacity and automate operations," says Carlos Amin, vice president of sales for Tecnoglass. "The company expects to improve efficiency in its glass production by automating certain processes to increase capacity on the transformed glass tempering lines by approximately 2.5 times, while reducing material waste and overall lead times."
EFCO Corp. also opened a 150,000-square-foot distribution center, an expansion of its Monett, Missouri, facility, planning for future growth. "The expansion will serve primarily as warehousing, packaging, sequencing and shipping," says Josh Wignall, director of marketing, EFCO Corp. "However, the movement of those activities into this new area will free up space in our main plant to improve productivity, and to execute EFCO's long-term growth strategy including the introduction of new products into the marketplace."
Top Metal Companies Report 2019
LIST
2019 Top Metal Companies ranked by annual sales
GROWTH
Companies invest and expand amid sales gains
PRODUCTS
Prefabricated and high-performance products lead market
CHALLENGES
Lead times, labor and tariffs strain industry